Daily Manna
Lead By Example
Thursday, 18th of November 2021
177
108
1129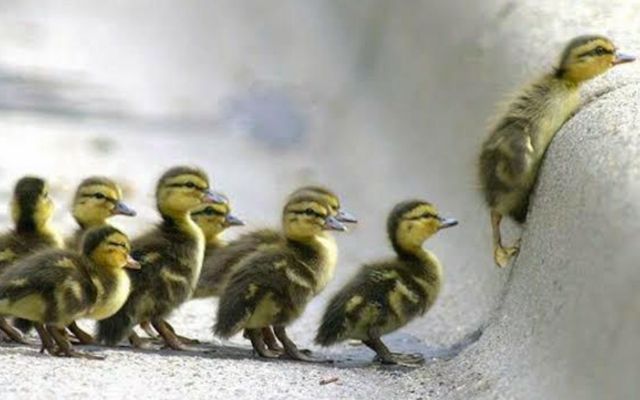 And don't be intimidated by those who are older than you; simply be the example they need to see by being faithful and true in all that you do. (1 Timothy 4:12 TPT)
Timothy was a young man, and because of this, many of the church elders may have taken him for granted and overlooked his leadership capabilities. They must have assumed that he lacked the necessary experience.
But regardless of Timothy's age and experience, Apostle Paul reminded him that he could lead people well past his age by setting a good example daily. This would make his credibility soar.
As Christians, we are all called to be an example to others whether we have been saved for one month or ten years. No matter what your personality type, we are all called to be examples of faith, hope, love and purity to those around us.
Having knowledge of the bible is good, but better still, we must demonstrate our faith in Christ by the way we speak, act, love, believe and avoid things that don't please God, especially in front of those outside the faith.
Many years ago, I heard a man of God say, "The people of the world may not read Matthew, Mark, Luke and John, but they sure will read the fifth gospel. This is because you are the fifth gospel."
How true is this! To some, we may be the only real connection to Christ that they may see during their lifetime, and we must make sure that we represent Him well.
It would do us all good if we really heed the advice Apostle Paul gave in 1 Timothy 4:16 NLT.
Keep a close watch on how you live and on your teaching. Stay true to what is right for the sake of your own salvation and the salvation of those who hear you.
Prayer
Father, in the name of Jesus, help me grow in Your ways so that I may influence everyone that I may come in contact with and win them for You. Amen.
Most Read
●
Magnify God and Stimulate Your Faith
●
Get Out of Debt : Key # 1
●
The Oil of Purification
●
The Sacrifice of Thanksgiving
●
Breaking the Power of Iniquity - I
●
Reach Your Full Potential
●
The Best God Given Resource
➤