Daily Manna
Can the Word of God Offend You?
Friday, 7th of January 2022
196
127
1678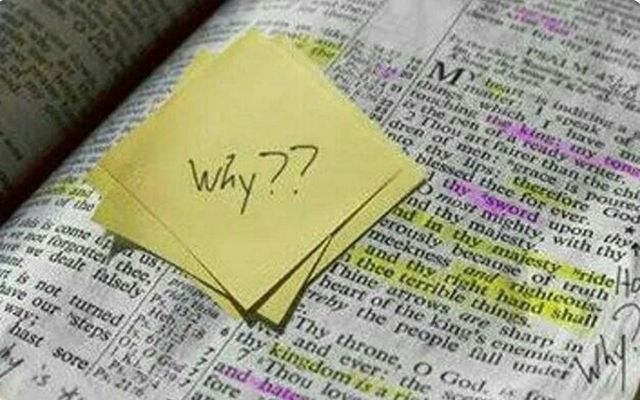 When Jesus knew in Himself that His disciples complained about this, He said to them, "Does this offend you? (John 6:61)

In John 6, Jesus spoke of Himself as being the bread from Heaven. He also spoke that His flesh and blood would feed a person for eternal life. When the Pharisees and the Sadducees heard this, they could not digest it and were greatly offended. They branded Jesus as a heretic who taught wrongly.

At this point, even many of His disciples, when they heard this, said, "This is a hard saying; who can understand it?" Scripture also records that many of His disciples walked with Him no more. (John 6:60,66)

Even His very close disciples were at the point of being offended. This was when Jesus asked them, "Does this offend you as well?"

The truth is that there will always be something in the word that will offend you. I remember preaching a message on forgiveness, and there was a man in the congregation who made fun of me. However, the word that I preached that day kept convicting him, and he surrendered his life to the Lord. Today, this man is a member of our church.

When someone shares truths that don't go well with our traditions or emotions, it hurts and offends us. Instead of seeing it as the word of God and asking the Holy Spirit for more understanding, we end up offended.

Jesus was the word made flesh, and here's what He said, "Blessed are those who are not offended at Me" (Matthew 11:6). When you don't allow the word to offend you but rather allow the word to shape you, you are blessed.
Confession
Father, in the name of Jesus, I declare that I will walk in health and strength all the days of my life.

I will joyfully accomplish everything God has assigned me to do with honour and distinction. I will enjoy blessings and the goodness of the LORD in the land of the living. I will serve the LORD all the days of my life without offence. (Psalm 118:17 and Psalm 91:16).
Most Read
●
Plant Gods Words Deep in Your Heart
●
How to Overcome Sexual Temptation
●
Give Your Weakness to God
●
No Excess Baggage
●
Following at a Distance
●
21 Days Fast: Day #4
●
The 7 Spirits of God: Spirit of the Fear of the Lord
➤