Daily Manna
The Very Character of God
Wednesday, 12th of January 2022
186
115
1147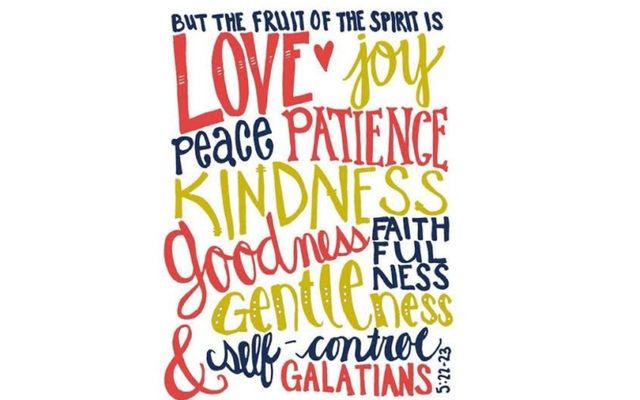 But the fruit of the [Holy] Spirit [the work which His presence within accomplishes] is love, joy (gladness), peace, patience (an even temper, forbearance), kindness, goodness (benevolence), faithfulness,
Gentleness (meekness, humility), self-control (self-restraint, continence). Against such things, there is no law [that can bring a charge]. (Galatians 5:22-23 Amplified)

Those nine characteristics, the fruit of the Spirit, are the very character and nature of God. They are the character and nature of our Lord Jesus Christ.

He was a walking, talking manifestation of the fruit of the Spirit. The fruit of the Spirit is the "image" of Christ Himself.

For God knew his people in advance, He also destined from the beginning [foreordaining them] to be moulded into the image of His Son Jesus [and share inwardly His likeness], that He might become the firstborn among many brothers and sisters. (Romans 8:29)

In fact, the ultimate purpose of God's Word and the anointing is to transform us and make our character just like His.

Remember, Lord Jesus said, "When you bear (produce) much fruit, My Father is honoured and glorified, and you show and prove yourselves to be true followers of Mine." (John 15:8 Amplified)

When people try to operate in a gift of the Holy Spirit without the fruit of the Spirit, the gift ultimately becomes corrupted and does not operate in its fullness.

The Father receives no glory from such abuse of the gifts. Therefore, it is highly imperative you stay connected to His Presence and bear fruit. The gifts of the Holy Spirit are to be always used in harmony with and under the powerful influence of the fruit of the Spirit.

The story of the rod is found in Numbers 17; God was selecting a high priest and commanded Moses to have one man from each tribe bring his rod and lay it before the door of the Tabernacle. God said the rod that blossomed would be a sign of His choice for the priest.

And the next day Moses went into the Tent of the Testimony, and behold, the rod of Aaron for the house of Levi had sprouted and brought forth buds and produced blossoms and yielded [ripe] almonds. (Numbers 17:8 Amplified)

Lord Jesus said, "You will know them by their fruits..." (Matthew. 7:16). Even God's choice of a high priest was known by the fruit on the rod.
Confession
I am connected to the Head (Lord Jesus Christ). Therefore, my life shall bear fruit exceedingly and bring honour to the Father.
Most Read
●
The Prophetic Song
●
God So Loved That He Gave
●
The Master's Desire
●
Following at a Distance
●
Putting God First #2
●
Daddy's Girl – Achsah
●
Work Smart
➤