Daily Manna
Can Christians Go to Doctors?
Saturday, 15th of January 2022
201
119
1937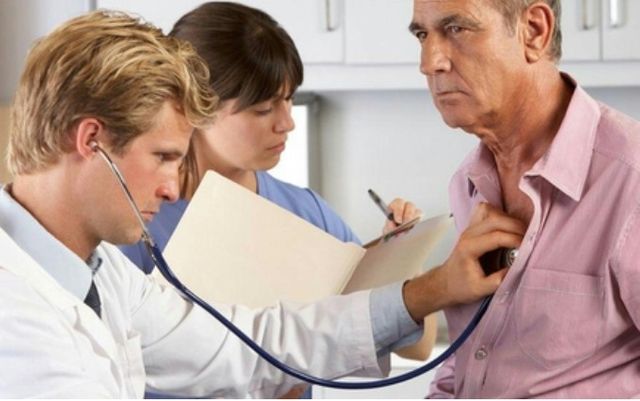 Even today, there are many Christians who believe that seeking medical attention demonstrates a lack of faith in God. It may shock you but consulting a good doctor is considered a lack of faith in some Christian circles.

On the contrary, physicians and medical treatments are referred to many times in the Bible. There are many verses that speak of using "medical treatments" such as applying bandages (Isaiah 1:6), oil (James 5:14), oil and wine (Luke 10:34), leaves (Ezekiel 47:12), wine (1 Timothy 5:23) and particularly the "balm of Gilead" (Jeremiah 8:22). Also, Luke, the author of Acts and the Gospel of Luke, is referred to by Paul as "the beloved physician" (Colossians 4:14).
Note: Please read all the above scriptures

The only verse that could be taken out of context to teach that one should not go to physicians would be 2 Chronicles 16:12. "In the thirty-ninth year of his reign, Asa was afflicted with a disease in his feet. Though his disease was severe, even in his illness, he did not seek help from the LORD, but only from the physicians." The issue was not that Asa consulted physicians, but that "he did not seek help from the LORD." Even when visiting a doctor, our ultimate faith is to be in God, not the doctor.

Doctors can be viewed as God's gift to us, a means through which God brings healing and recovery. Yet, at the same time, our ultimate faith and trust have to be in God, not in doctors or medicine.

As one doctor himself said it so wisely, "Doctors can cut and stitch, but it is God alone who heals." I fully agree.
Prayer
Lord Jesus, you are the vine, and I am the branch; I draw every good fruit and gifts of the Holy Spirit from you. (John 15:5)

Holy Spirit of the living God, rest upon me in power in Jesus name. (Isaiah 11:2)
Most Read
●
Don't Let Your Struggle Become Your Identity -2
●
Stopping the Serpents
●
Daddy's Girl – Achsah
●
Celebrate Your Salvation Day
●
The Great Rewarder
●
Language of Glory and Power-Tongues
●
Overcoming the Spirit of Jealousy
➤