Daily Manna
The Code of Living
Sunday, 16th of January 2022
187
106
1464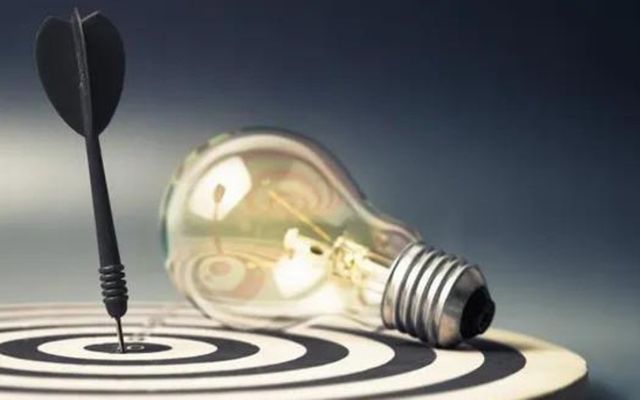 The New Year 2022 has set in. The celebrations have come and gone, and now reality is settling in. Most of us want this year 2022 to be better than the years gone by. If that's you, then read on.

Here are two very important reasons why I believe that setting goals are so crucial to your personal growth.

#1:Goals Give You Focus
Imagine having to shoot an arrow without being given a target. Imagine playing football without a goal post or playing basketball without a basket? It would be pointless wasting your time and energy. It would also not produce any concrete results.

Just yesterday, I was talking to a very influential businessman and here is what he said, "If you aim for the sky, at least you will end up hitting the ceiling" Having a goal will make you focus your time and efforts in the right direction.

Take a look at the following scripture:
He (Jesus), for the joy [of obtaining the prize] that was set before Him, endured the cross, despising and ignoring the shame, and is now seated at the right hand of the throne of God. (Hebrews 12:2)

Lord Jesus had goals that were to be accomplished on earth, and because of this, He lived a very focused life.

Apostle Paul declared, "And we proclaim Him, admonishing every man and teaching every man with all wisdom, that we may present every man complete in Christ" (Colossians 1:28).

Apostle Paul's life goal was to present every man complete in Christ, and hence he too lived a focussed life.

#2:Goals Allow You To Measure Progress
By setting goals for yourself, you are able to measure your progress because you always have a fixed endpoint or benchmark to compare with.

Apostle Paul wrote, "I have made it my goal to preach the gospel, not where Christ was named, lest I should build on another man's foundation" (Romans 15:20)

This gives us an idea of the goals that Apostle Paul had set his mind on. Then further, he tells us the progress that he had made in relation to those goals.

"in mighty signs and wonders, by the power of the Spirit of God, so that from Jerusalem and round about to Illyricum I have fully preached the gospel of Christ." (Romans 15:19)

One of the goals that you must have this year 2022 is to complete reading the entire Bible from cover to cover. It is certainly achievable and will help you tremendously in your faith walk.

An easy way of doing it is to follow the 365 day Bible reading plan on Noah App (Click Bible Study on the Main Menu). I have used this method to train hundreds of leaders over the years, and it works.

Now, many people write to me saying that they don't remember what they read and hence have given up reading the Bible. Our Lord knows our weaknesses much better than we know them.

Look what Lord Jesus said: "But the Helper, the Holy Spirit, whom the Father will send in My name, He will teach you all things, and bring to your remembrance all things that I said to you. (John 14:26)

Not only will the Holy Spirit teach you, but He will also bring to your remembrance those forgotten scriptures, stories etc. When you begin to diligently read the Bible, your spirit man becomes a sort of storehouse from which the Holy Spirit draws out things you don't even know are there. The interesting thing is, He draws it out when you need it the most.


Prayer
I thank You, Father, that You have created me for a purpose and plan. Help me live a focussed life that will bring You glory and honour. Please teach me how to set spirit-led goals so that I may fulfil your plan and purpose for my life. In Jesus' name. Amen.
Most Read
●
Five Groups of People Jesus Met Daily #3
●
The Master's Desire
●
Kindness Matters
●
Peace is Our Inheritance
●
Let Judah Go Up First
●
21 Days Fast: Day #12
●
Drawing on God's Grace
➤