Daily Manna
Practical Steps to Forgiveness
Tuesday, 1st of February 2022
208
123
1741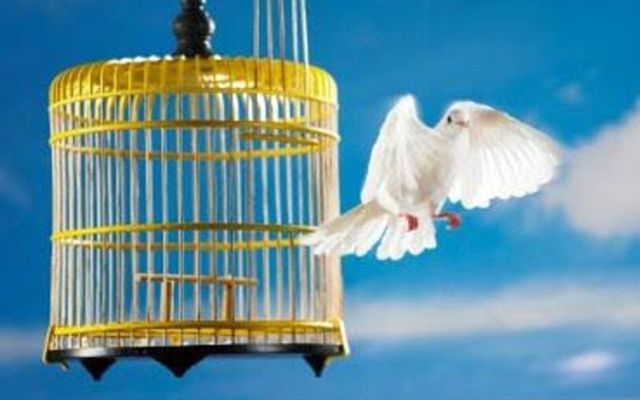 When someone hurts us or the ones we love, our natural instinct is to seek revenge. Hurt leads to anger. Pride starts giving us instructions on how to get back. In such a bleak scenario, how is it possible for a person to forgive?

As I mentioned yesterday, Christ died in our place to pay a debt that we could never have paid. God accepted His perfect sacrifice on our behalf and forgave us the debt. All forgiveness is rooted in this truth.

Forgiveness through the Power of the Holy Spirit:
Forgiveness is not something natural but supernatural. It flows from God and is divine. We can never forgive anyone in our strength. We can only do it through the power of the Holy Spirit.

Forgiveness through Prayer:
"You have heard the law that says, 'Love your neighbour' and hate your enemy. But I say, love your enemies! Pray for those who persecute you! In that way, you will be acting as true children of your Father in heaven. For he gives his sunlight to both the evil and the good, and he sends rain on the just and the unjust alike. (Matthew 5:43-45 NLT)

Forgiveness through Faith:

For we walk by faith, not by sight. (2 Corinthians 5:7)

God knows everything, but we do not know all. At the moment, we only see a small picture of the entire puzzle while He sees it all.

Faith is trusting God at His Word. His Word says forgive; hence I forgive. Most of the time, it really does not make sense to my natural mind. So you see, forgiveness and faith are entwined when we hand our hurt, our pain and our desire for justice and vindication over to Him, saying, "God you know best."

Forgiveness through Humility:

Since God chose you to be the holy people he loves, you must clothe yourselves with tenderhearted mercy, kindness, humility, gentleness, and patience. Make allowance for each other's faults, and forgive anyone who offends you. Remember, the Lord forgave you, so you must forgive others. (Colossians 3:12-13 NLT)

Unforgiveness often stems from human pride. Pride hardens the human spirit. Humility is recognizing (remembering) what God has done for us, and we are where we are only because of His mercy. We deserve nothing.

To be honest, I still struggle sometimes in the area of forgiveness, but the above steps have been so helpful to me, and hence I thought of sharing them with you. Please do remember to pray for me daily.
Prayer
Please repeat each prayer point till you feel the release.

Come Blessed Holy Spirit, fill me with Your power and grace. Help me forgive (name of persons). I cannot do it without You.

In the name of Jesus, I release (name of person(s).

[Repeat the above two steps and do it for the people who have deeply offended you or your loved ones]

Father, in the name of Jesus, open my eyes to see (name of person) in the way you see him/her for I am Your true child. Have mercy on me.

I forgive (name of person) for I walk by faith and not by emotions. The Lord will surely honour me for this.

Most Read
●
The 7 Spirits of God: Spirit of Might
●
The New Covenant Walking Temple
●
Putting God First #1
●
You Can Be God's Next Deliverer
●
Wrong Thinking
●
How to Experience Joy Each Day of This New Year
●
Becoming Christlike
➤