Daily Manna
For God and With God
Monday, 14th of February 2022
227
126
2128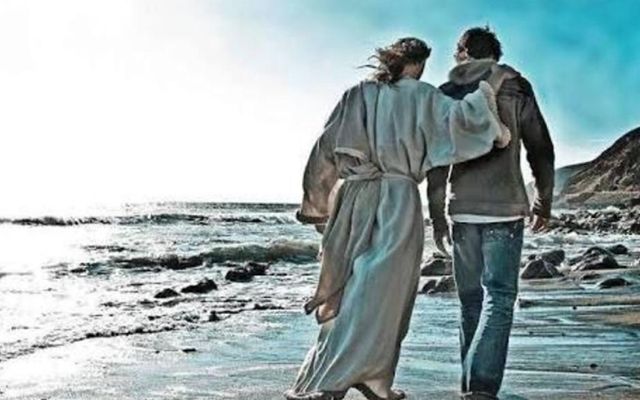 David said, "As for you, my son Solomon, know the God of your father, and serve Him with a loyal heart and with a willing mind..." (1 Chronicles 28:9)

The first thing that David instructed young Solomon to do was: "Know the God of your father."

This speaks of having an intimate relationship with the Lord. The very essence of eternal life is to know the Father and His Son, Lord Jesus Christ. (John 17:3)

The second thing that stands out is even if He is the God of your father (or your mother), that does not mean you automatically know him. You have to personally know Him. You cannot ride on the back of your parents' relationship with the Lord. You need to have your own relationship with the Lord. David knew the Lord very closely. Now it was time for Solomon to develop his own intimacy with God.

Today, there are many people who always ask their parents, their spouses, their leaders to pray for them while they never pray, worship or meditate on the word of God. Of course, there is nothing wrong with asking our loved ones to pray for us, but there comes a time when we need to do the praying ourselves. For this, you and I need to know the Lord.

Thirdly, David exhorted Solomon, "to serve the Lord with a loyal and a willing mind"

Serving the Lord is a wonderful privilege, and surely the Lord wants us to be a blessing to others by sharing the Gospel, bringing hope to the hopeless etc. However, one must never forget that relationship comes before service. Serving the lord is good, but it comes only after you have established a relationship.

The danger of doing things for God without knowing Him; without nurturing a daily relationship with Him is frustration and burnout. You could also end up getting hurt and bitter over little things.

If you are serving God and are currently going through issues such as frustration and burnout, then it could be that you are serving God so much that you have not taken care to spend quality time with Him daily.

Let us not only do things for God but also with God.

The most important commandment to obey: 'You shall love the Lord your God with all your heart, with all your soul, and with all your mind.'" (Matthew 22:37)


Prayer
Lord, work in me that fear of You, which is the beginning of all wisdom, instruction in wisdom and a fountain of life, that I may turn away from the snares of death.

Unite my heart to fear Your name that I may keep Your commandments all the days of my life. In Jesus' name.


Most Read
●
The Seven Fold Blessing
●
Be an Example
●
Discerning the Signs of the Times?
●
Breaking the Power of Iniquity - II
●
Does God Care About Your Body
●
Why You Need a Mentor
●
Setting Angels in Motion through Fasting
➤