Daily Manna
The Faithful Witness
Saturday, 26th of February 2022
179
108
1499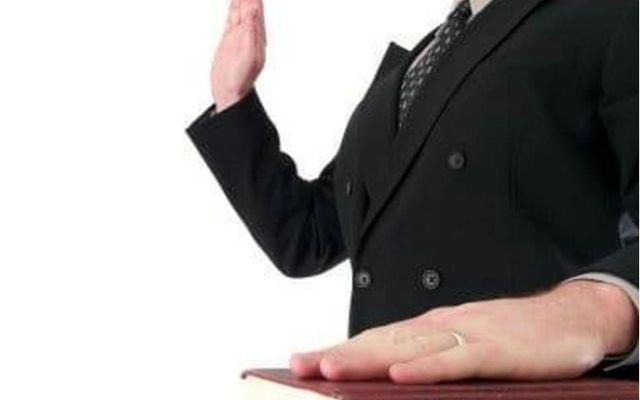 and from Jesus Christ, the faithful witness, the firstborn from the dead, and the ruler over the kings of the earth. To Him who loved us and washed us from our sins in His own blood, (Revelation 1:5)
In the above verse, we have three marvellous titles for our Lord:
1.The Faithful witness
2.The Firstborn from the dead
3.The Ruler over the kings of the earth
What beautiful ways to praise the name of the Lord. You can use these titles while praising the Lord in corporate or personal prayer.
The Faithful Witness
A witness tells what he has seen or heard. A faithful witness is one whose testimony is reliable every time.
In what sense was Christ a faithful witness?
Apostle John means that Jesus Christ can be relied upon, to tell the truth. When He spoke, He only spoke the truth. His words are absolutely true and authoritative.
1 Timothy 6:13 speaks of "Christ Jesus, who while testifying before Pontius Pilate, made the good confession." What did he say when he stood before Pilate? "I came into the world to testify to the truth. Everyone on the side of truth listens to me" (John 18:37).
Jesus Christ is the supreme truth-teller, and those who want to find the truth must listen to him. Jesus revealed God (the Father) to men. Lord Jesus did not merely reveal God by what He said (as other prophets before Him had done), but He was, in His person, a perfect revelation and witness of all that God was and is.
who being the brightness of His glory and the express image of His person, and upholding all things by the word of His power, when He had by Himself purged our sins, sat down at the right hand of the Majesty on high (Hebrews 1:3)
Philip said to Him, "Lord, show us the Father, and it is sufficient for us." Jesus said to him, "Have I been with you so long, and yet you have not known Me, Philip? He who has seen Me has seen the Father; so how can you say, 'Show us the Father'? (John 14:8-9)
"He who has seen Me has seen the Father" No offence! But no prophet spoke in this manner; no saint or philosopher spoke like this. Everyone claimed to show the way, but Jesus alone claimed to be 'The Way'.
Prayer
Almighty Father, Creator of the universe, I bless Your Holy Name.

Father, remove all falsehood and manipulation from my life. Guide my steps in Your Truth and make me more like Your Son Jesus. Amen
Most Read
●
Closing Entry Points of Evil Spirits - I
●
Walking With the Lord
●
Prophetically Decoding the End Times
●
Why Great Men and Women Fall – 6
●
The Promise of Heaven
●
Practical Ways to Show Grace
●
The Language of Love
➤