Daily Manna
Practical Tips to Boost Your Prayer Life
Sunday, 20th of March 2022
212
114
2055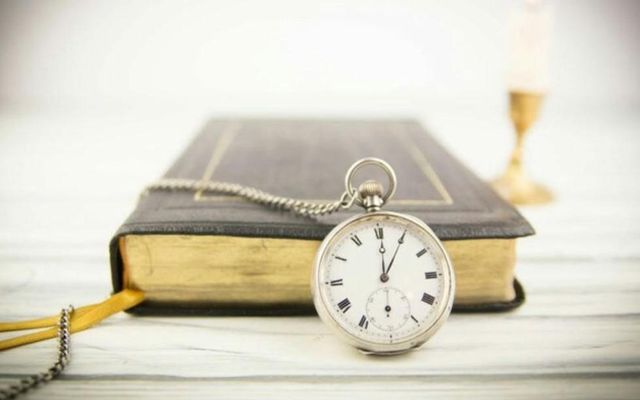 Time spent in prayer is never time wasted but time invested. Prayer should be part of our daily routine as much as eating and drinking are. It should not be considered an option or a last resort. Prayer is the vital key to our spiritual growth in the Kingdom of God.
Yet many of us are struggling in prayer due to busy work schedules, family commitments etc. I know this can be really frustrating. Then there are some who have the time and yet cannot seem to make the time; some just don't feel like praying.
Here are some suggestions that you can use to boost your personal prayer life.
#1 Have a fixed time to sleep and a fixed time to wake up

It's better to sleep at a fixed time. If you sleep at a fixed time every night, you'll naturally end up waking up at a fixed time every morning too. It's all about staying consistent.
I will both lie down in peace, and sleep (Psalm 4:8)
Besides, if you go to bed at a fixed time and get up at a fixed time, your body clock gets set, you don't feel drowsy and exhausted during the day, and most importantly, you are alert during your prayer time. So sleep well, and you should feel less stressed, more energized, and raring to go. This will bring some order to your life, which is not the case with many people today.
#2 Do not take your phone with you to bed
According to research, the blue light that our phones emit interferes with our sleep patterns. Also, there are many people who keep on checking social media while on their bed just before dozing off. Doing this also delays our sleep time.
#3 Start your day with prayer and end your day with prayer
Someone said, "Prayer is the key that opens the day, and prayer is the lock of the night." When you begin the day with prayer, you can be surely assured of His guidance all throughout the day. You will find this scripture a reality: "I will instruct you and teach you in the way you should go; I will guide you with My eye." (Psalm 32:8)
When you finish your day with prayer, you can be assured that the Lord will speak to you in dreams and visions.
For God may speak in one way, or in another,
Yet man does not perceive it.
In a dream, in a vision of the night,
When deep sleep falls upon men,
While slumbering on their beds,
Then He opens the ears of men,
And seals their instruction. (Job 33:14-16)
#4 During prayer time, please put your phone offline or, even better still, switch it off
35
Now in the morning, having risen a long while before daylight, He went out and departed to a solitary place; and there He prayed.
36
And Simon and those who were with Him searched for Him.
37
When they found Him, they said to Him, "Everyone is looking for You." (Mark 1:36-37)
Everyone was looking for Jesus, but He was nowhere to be found. If it was in our times, I believe Simon Peter would have said, "Lord Jesus, I could not reach you. Your phone was switched off." I hope you get what I am trying to say.
Implement these suggestions, and you will find a marked difference in your life and spiritual growth. Share this message with someone by hitting the share icon.
Prayer
Father, in the name of Jesus, teach me Your ways, and I will walk in Your truth. In Jesus' name.

Blessed Holy Spirit, teach me to pray as Jesus prayed. In Jesus' name. Amen.
Most Read
●
Biblical Reasons to Praise God
●
What is Jesus Doing in Heaven Now?
●
He Can Heal You of Your Wounds
●
Receive Honour and Recognition
●
Setting Angels in Motion through Fasting
●
Stopping the Serpents
●
God Has A Plan For You
➤