Daily Manna
Getting Grace By Faith
Tuesday, 14th of June 2022
127
86
1138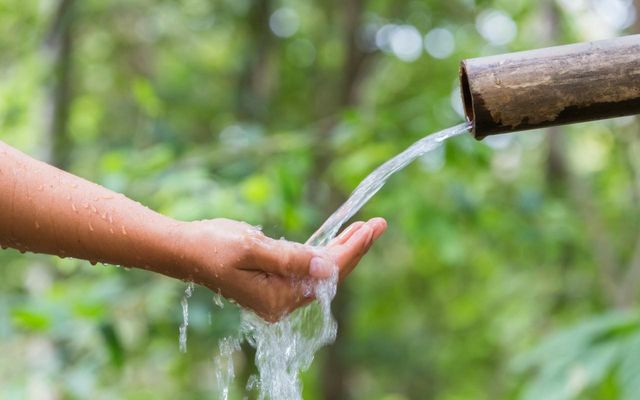 For by grace you have been saved through faith, and that not of yourselves; it is the gift of God (Ephesians 2:8)

Imagine you desire to fix a tap in your kitchen to aid the ceaseless flow of water. To get that done, what must you do? Well, that's simple enough, right? Get a plumber to fix some pipes that would transmit the water from the source into your kitchen. Once the pipes—channels are properly fixed, what happens? You live in the realities of your desire!

Just like you need the pipes to conduct water into your kitchen, grace will not be available in its fullness if you lack the faith that makes for its ceaseless flow! The passage of grace into a Christian's life is the pipe of faith. When faith is functional in your life, grace becomes handy to you. Remember, nothing in God is accessed without faith! Hebrews 11:1 clearly tells us that without faith, it is an impossible adventure trying to please God.

When a person believes in the ability of God and not himself, God opens His pavilion of grace to him. Imagine for a moment how many people try so much to do what grace has made available to them. To access grace—supernatural enablement, all you need is faith in the finished work of Christ! Hallelujah! No wonder our text says, 'Not of yourselves; It is the gift of God". What does it take to walk in grace? Live by faith!

We know that faith is an imperative key for walking with God, but without grace, our walk with God will be futile and Herculean. Sincerely, we need grace that works by faith to meander through several gullies across our paths in life. What does the Bible mean when it says "without faith, it's impossible to please God?" You see, faith, according to the Bible, is the 'substance of things hoped for, and the assurance of things not seen.' God is not interested in people who do not trust in His ability to call forth something out of nothing! Do you believe Him to grant you faith through that ugly situation?

God can transform a trap into a high-flying trapeze of success. He can transform your difficulties into amazing blessings. As you go about your work today, let your faith be hinged on God, trust in Him, let your faith be rooted deep in Him. He can never fail, nor can He falter; as you hold onto Him with faith; His grace which is always sufficient, will be revealed to you.
Prayer
Father, help my faith to be strong enough that I might hold on to You and You alone. As I hold onto You with faith, help me to receive grace.
Most Read
●
Debunking the Lies and Embracing the Truth
●
Growing in Grace
●
Hindrances to Change
●
The Trap of Self-Glorification
●
Awaken Your Dreams
●
Growing in Agape Love
●
Paying the Price
➤