Daily Manna
Don't Ignore God's Warnings
Tuesday, 12th of July 2022
170
106
1925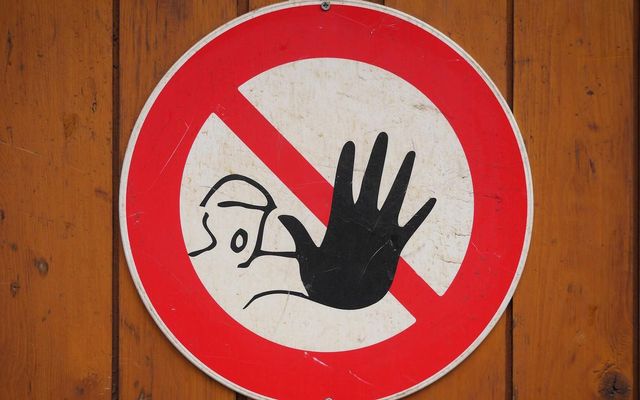 Why is it that human nature has so much trouble heeding plain warnings? Case in point: You tell a small child, "Don't touch the iron; it's hot." Guess what, when you are not looking, the little child will try and touch the very iron you told him not to. This trouble of ignoring warnings is not limited to childhood; it travels way beyond.

Have you seen people when they see a sign posted saying, "Do not touch wet paint?" Many will actually touch it to see whether the paint is still wet. The point I am trying to make is: Not paying attention to warnings can get your life messy. We tend to ignore warnings and treat warnings very casually.

But he shall not multiply horses for himself, nor cause the people to return to Egypt to multiply horses, for the Lord has said to you, 'You shall not return that way again.' Neither shall he multiply wives for himself, lest his heart turn away.(Deuteronomy 17:16-17)

God had specific warnings given to kings who would rule His people. Ignoring God's warnings, Solomon "loved many foreign women." He allowed himself to be influenced by their charm and beauty in direct contrast to God's command. They, in turn, influenced Solomon to build high places and worship idols. The wives of Solomon "burned incense and sacrificed to their gods" (1 Kings 11:1-8).

God also warned that Israel's king "shall not multiply horses for himself." Yet "Solomon had 40,000 stalls of horses for his chariots, and 12,000 horsemen." And, in violation of God's warning, Solomon imported many of these horses (as well as chariots) from Egypt (1 Kings 4:26-29).

I am sure history would have been written differently if only Solomon had heeded God's warnings and obeyed. God's warnings are not just good advice; they are His commands to obey, through which we can prevent many problems in our lives.

Prayer
Father, help me make Your Word the foundation of my life. I ask for sensitivity to Your Word. In Jesus' name. Amen.
Most Read
●
A Star in the Workplace –I
●
The Prophetic Song
●
Pray the Perfect Will of God
●
Faith, Hope and Love
●
Can Christians Go to Doctors?
●
Emotional Roller Coaster Victim
●
The God Kind of Faith
➤