Daily Manna
Light Comes by the Word
Sunday, 17th of July 2022
130
84
1032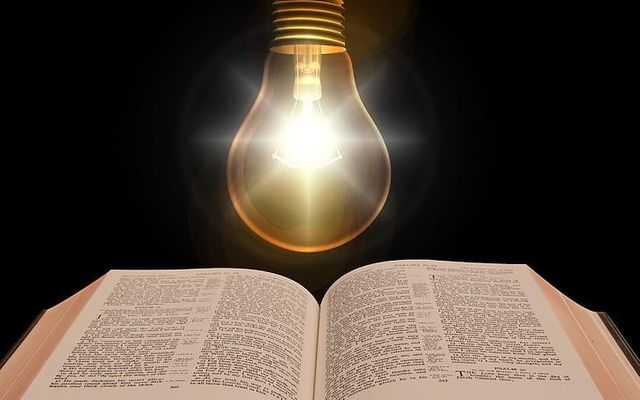 Light and darkness cannot co-exist. The presence of one indicates the absence of the other. In fact, a noted Christian Scholar put it this way: "Give light, and the darkness will disappear itself." However, darkness is not only about the absence of physical light; it could mean much more than that.

Normally, when in physical darkness, one does not see anything, one does not know what to do, one is simply clueless. In a broader sense, a state of darkness could involve those moments of confusion, discouragements, oblivion, weariness, loss, etc. Yet, the good news is that whatever the dimension of darkness may be, the solution is to provide light.

In the Bible, we see a type of light that is all-encompassing. It is one that can address our challenges at any point in light. It is one that shows us what to do about our lives. This light is the Word of God.

"The entrance of Your words gives light… (Psalm 119:130)

It is therefore required of us to permit the Word of God into our hearts. This will dispel darkness, and our lives will rather be full of light. Confusion would be done away with. Discouragement would flee. Clarity would be provided. However, this does not just happen automatically because we always carry our Bibles with us; we need to have the Word penetrate our hearts — our core inner being. This would also involve our understanding of the Word when it comes to us.

"The entrance of Your words gives…… understanding to the simple." (Psalm 119:130)

In understanding the Word, we gain comprehension, and this helps us to apply the Word to our lives appropriately. Therefore, we should continually seek to go beyond merely knowing the Word of God on the surface. Let us diligently study the Word and meditate on it till the light of God's Word dawns on us.

This takes commitment on our part, and it is made possible as we engage the Holy Spirit.

We see the immense importance of this in Ephesians 1:17 - 18, when Apostle Paul prayed, "That the God of our Lord Jesus Christ, the Father of glory, may give to you the spirit of wisdom and revelation in the knowledge of Him, the eyes of your understanding being enlightened; that you may know what is the hope of His calling, what are the riches of the glory of His inheritance in the saints.
Prayer
Father, thank You for the entrance of Your Word that gives light and understanding. Let the light of Your word dawn upon my heart always. Let the eyes of my understanding be enlightened, and let Your word bear fruit in my life. In Jesus' name. Amen.
Most Read
●
Life is in the Blood
●
How God Provides #1
●
Experiencing God's Love
●
Love - The Winning Strategy - 1
●
Ask for Old Paths
●
God Will Provide
●
21 Days Fast: Day #16
➤