Daily Manna
How God Provides #1
Sunday, 11th of September 2022
173
105
1242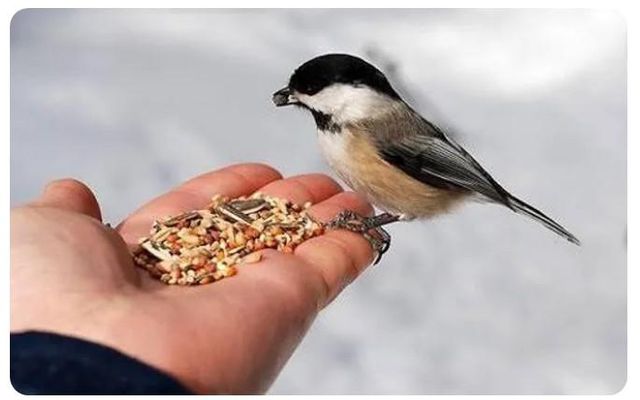 I have been young, and now am old;
Yet I have not seen the righteous forsaken,
Nor his descendants begging bread. (Psalm 37:25)

This was the testimony of David at the fag end of his life. May this testimony be yours and mine too, in Jesus' name. God will always provide for His people in ways and means that you and I cannot even fathom. He is the faithful God. (Deuteronomy 7:9)

When the Lord brought the children of Israel out of 430 years of captivity in Egypt, one of the biggest challenges they faced as they walked towards the promised land was food.

They were so numerous in number, and the fact that they were passing through the wilderness made it even more challenging. Even Moses, the man of God, once asked the Lord, "The people whom I am among are six hundred thousand men on foot; yet You have said, 'I will give them meat, that they may eat for a whole month.' Shall flocks and herds be slaughtered for them to provide enough for them? Or shall all the fish of the sea be gathered together for them to provide enough for them?" (Numbers 11:21-22)

Yet, time and time again, God provided supernaturally for His people in the wilderness. If God could provide for thousands of Israelites in the middle of a desert, He can surely provide for you and the needs of your loved ones.

But even with God's supernatural provision, the Israelites still complained and grumbled in the desert. They longed for the food they left behind in Egypt.

So the children of Israel also wept and said: "Who will give us meat to eat? We remember the fish which we ate freely in Egypt, the cucumbers, the melons, the leeks, the onions, and the garlic, but now our whole being is dried up; there is nothing at all except this manna before our eyes!" (Numbers 11:4-6)

God was literally providing bread from Heaven — enough for each day — but they wanted His provision differently. They wanted it their own way.

Maybe you were praying for a particular job and did not get the job you really wanted, don't complain and grumble. Give it your best shot!

Maybe things are a little rough in your workplace, don't get bitter. At least be thankful you have a job in today's times when thousands are losing theirs.

If you want to see God's provision continually, you need to ask God to provide for you in whatever way He deems fit. Don't grumble against God's supernatural, unexpected ways.

Also, instead of complaining and grumbling, we need to thank the Lord for His provision.

Thank [God] in everything [no matter what the circumstances may be, be thankful and give thanks], for this is the will of God for you [who are] in Christ Jesus [the Revealer and Mediator of that will]. (1 Thessalonians 5:18)

Thanksgiving will empower you to scale to greater heights. When you are a grateful, thankful Christian, fresh oil for fresh impact comes upon you and causes things to increase and multiply.
Prayer
Father God, You are my provider. Please provide for me in the manner You deem fit. By faith, I thank You for it in advance. Amen.
Most Read
●
Day 20: 21 Days Fasting & Prayer
●
Biblical Reasons to Praise God
●
Maturity Begins with Responsibility
●
Limiting Beliefs that Hinder You
●
God Made Mother's Special
●
Awaken Your Dreams
●
Developing Sensitivity to the Holy Spirit - 2
➤