Daily Manna
How God Provides #2
Monday, 12th of September 2022
193
122
1420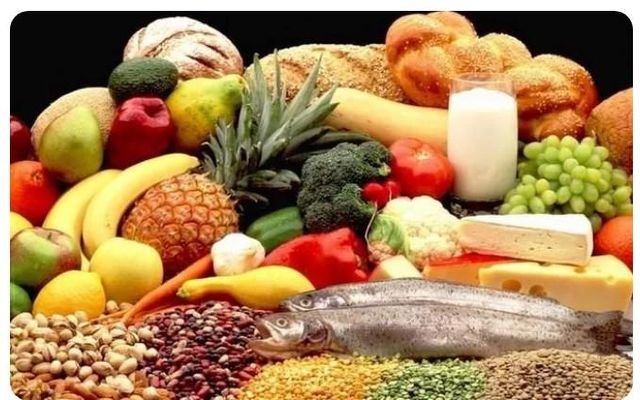 The Lord knows our needs even before we ask Him, and He has promised to provide for our needs. God provides the needs of His people in different ways.

Here are some of the ways He provides
1.Through the Hand of Man
And God sent me before you to preserve a posterity for you in the earth and to save your lives by a great deliverance. (Genesis 45:7)

There was a severe famine throughout the world during the time of Joseph. His own brothers, who sold him, came to Egypt in search of grain to tide over the famine. Now they were standing before their own brother, remorseful that they had done such a shameful deed.

However, Joseph assured them that He would take care of them and their families. God used the hand of man (Joseph) to bless His people. This is one of the ways God provides for His people.

Give, and it shall be given unto you; good measure, pressed down, and shaken together, and running over, shall men give into your bosom. For with the same measure that you mete withal, it shall be measured to you again. (Luke 6:38 KJV)

Notice, the scripture says, "shall men give into your bosom."

God can use your boss, a colleague, a relative, or anyone to bless you. Now you must understand that while God may use the hand of man to bless you, God is the source of it all.

2.Through God's Own Hand
Now there arose up a new king over Egypt, which knew not Joseph. (Exodus 1:8)

The hand that fed the Israelites was no more - Joseph died. Even the political climate that was favourable to the children of Israel changed. Now they were forced to look to God alone as their provider, and God did not let them down either.

Each day He rained manna from Heaven and fed them supernaturally. Their clothing did not become old upon them, nor did their feet swell. God met all their needs supernaturally. (Deuteronomy 8:2-4)

Apostle Paul recognized God as the supernatural provider and wrote in Philippians 4:19 says, "My God will supply all your needs according to His riches in glory by Christ Jesus."

During one Good Friday service, I was led to declare, "Lord Jesus Christ has not only paid the price for our sins, but He paid the price for everything." Everyone shouted and screamed at this statement. But the best was yet to come. After about a week, a lady stood on stage and gave her testimony as follows:

I had taken a loan of around 30 lakh from some institution. I faithfully repaid the loan amount for nearly three years. After that, I lost my job, and things started getting bad to worse. They sent me notice after notice stating that they would have to repossess my house. It was in such a situation I cried to the Lord, saying, "Lord, I believe you have paid it all. Help my children and me; I am a widow". I decided to go to the bank and ask them for some more time. When I reached over there, a person said, "here are your house papers, there was some issue with the institution, and they have closed down. You can go" I nearly fainted but shouted, "thank You Jesus."

When I heard this, I had tears in my eyes just realizing the fact of how much God cares for His people.
Confession
(Please pray these prayer points for the next seven days. You will see amazing results)
1. Lord, I receive provision Your way in the name of Jesus.
2. Lord, take me from my needs to my desires in Jesus' name.
3. Lord, point me in the right direction in the name of Jesus.
4. Father, give me divine resources in the name of Jesus.
5. Lord, connect me to the right people in the name of Jesus.
6. Lord, open divine doors of opportunities in the name of Jesus.
Most Read
●
Facing the Opposition
●
The Power of Consistency
●
Inquire of the Lord
●
The Prophetic Song
●
Little Compromises
●
21 Days Fast: Day #12
●
The Grace of Giving - 1
➤