Daily Manna
The Necessity of the Counsel of the Lord
Thursday, 3rd of November 2022
202
113
1499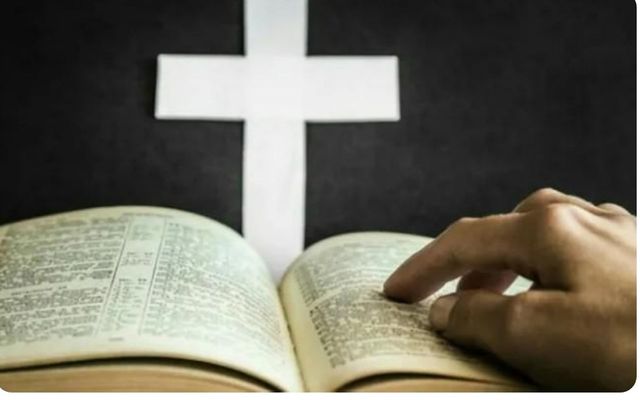 But when the inhabitants of Gibeon heard what Joshua had done to Jericho and Ai, they worked craftily and went and pretended to be ambassadors. And they took old sacks on their donkeys, old wineskins torn and mended, old and patched sandals on their feet, and old garments on themselves; and all the bread of their provision was dry and mouldy. And they went to Joshua, to the camp at Gilgal, and said to him and to the men of Israel, "We have come from a far country; now, therefore, make a covenant with us." (Joshua 9:3-6)

Then the men of Israel took some of their provisions, but they did not ask counsel of the Lord. So Joshua made peace with them and made a covenant with them to let them live, and the rulers of the congregation swore to them. (Joshua 9:14-15)

When things are going well with you, when you have just received that breakthrough you long desired, at such times, one needs to be very careful cause this is when a person lets down his guard - basking in the glory. This is when the enemy tries to come in with deception.

Joshua, after his victories over Jericho and Ai (Joshua 9:3), did not consult the Lord (Joshua 9:14) and was deceived into making a covenant with the Gibeonites.

Notice the main reasons deception came in. It was because they did not ask counsel of the Lord. They made an intellectual and logical decision. It seemed like a good idea, but it was not a God idea.

Many times we end up being tangled with the Gibeonites because we failed to ask counsel from the Lord. We have gone ahead and done what we felt was right and then we prayed hoping everything would work out fine. This often is the root cause of the many frustrations and heartaches you may be facing today. "You did not ask counsel from the Lord."

Before buying that house, that piece of property, wait upon the Lord in prayer. Know His mind on it.

Before getting into that partnership deal, that business deal, get in prayer and seek His counsel.

Before saying yes to that so-called cute guy or that sweety pie, ask the counsel of the Lord. Take it up in prayer. Ask the counsel of the Lord.

Before you invite some speakers to preach in your church, in your ministry ask the counsel of the Lord. It will save you a lot of trouble and pain.

Someone say this: Learn to ask before you act.
When you ask, you can hope and expect that God will act.

"Woe to the rebellious children," says the Lord,
"Who take counsel, but not of Me,
And who devise plans, but not of My Spirit,
That they may add sin to sin;
Who walk to go down to Egypt,
And have not asked My advice,
To strengthen themselves in the strength of Pharaoh,
And to trust in the shadow of Egypt! (Isaiah 30:1-2)

When we fail to ask the counsel of the Lord, the bible says we rebel against the Lord. When we make plans that are not led by His Spirit, we grieve His Spirit. The greatest mistake we can make is to think that our 5 senses are enough for us to get by in this world.

Think about it, how many blessings we would step into if would only learn to ask the counsel of the Lord by waiting in His Presence.

Think again, how many blessings we have forfeited because we did not ask the counsel of the Lord.
Prayer
O LORD, purge my heart of anger, bitterness and unforgiveness in the name of Jesus Christ. Holy Spirit, please help me to experience the Counsel of Christ daily in Jesus' name.
Most Read
●
Do You Easily Get Hurt?
●
Growing in Agape Love
●
Identifying the Religious Spirit
●
Setting Angels in Motion through Fasting
●
The Dangers of Distraction
●
Thirsting After God
●
How to be on Time to Church Sunday Morning
➤