Daily Manna
Biblical Reasons to Praise God
Tuesday, 6th of December 2022
148
86
939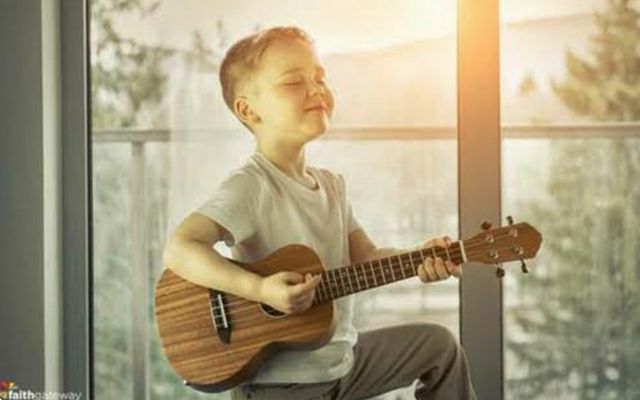 Why must you and I praise God?
Today, we are going to take a closer look at this question.

Praise is a Command
Let everything that has breath praise the Lord. (Psalm 150:6)

The Bible says that those things that are alive, those things that are not dead, let them praise God. God's word to us is not a suggestion. God's Word is a command. A suggestion can be ignored, but a command cannot be ignored. If you ignore a command, there will be consequences.

The Bible does not tell us to praise God when we "feel like it." We are commanded to do so. Praise is a choice, not a feeling.

Have you ever wondered why praise is a command in the Word of God?

This is because God understands that no exercise will result in more healing - physically, mentally, emotionally, and spiritually than that of studying and practising praise!

God is restoring praise to the Body of Christ all over the world.

Praise Facilitates Access to God
Enter his gates with thanksgiving and his courts with praise. (Psalm 100:4)

Here are two degrees of access, first through God's gates and then, through His courts. The psalmist tells us that it is thanksgiving that brings us through the gates, but praise brings us into the courts.

Obviously, it's the blood of Jesus that paves the way for our forgiveness from sin and our relationship with God (Hebrews 10:19). That being said, our perpetual praise provides a clear and unhindered passage into His presence.

Whenever you begin prayer, don't immediately bring your list of requests to Him. This is the wrong way to approach the God of heaven and earth. Begin your prayer—by entering His gates with thanksgiving and His courts with praise.

The excitement and the privilege of coming into God's courts are illustrated by the healing of the lame man at the temple gate called Beautiful in Acts chapter 3.

After Peter healed the lame man at the temple gate called Beautiful, the lame man, He jumped to his feet and began to walk. Then he went with them into the temple courts, walking and jumping and praising God. (Acts 3:8 NIV)

All his life, the lame man could only watch people pass by and go through the gates into the temple courts. However, the day he met Peter and John, everything changed. Now he could thank God for his healing and pass through the gates into the very courts of the temple.

Now he could not only observe but participate. His joy should be an example and an inspiration to us.

Note: I encourage you to check out the Praises section on the Noah App. It will help you to praise the Father, the Son and the Holy Spirit.
Confession
Great are You, Lord and most worthy of praise; You are to be feared and honoured above all gods. Hallelujah! (Psalm 96:4) Lift your hands and spend some time praising the Lord.



Most Read
●
Speak in Tongues and Make Progress
●
Seasons of Pruning -1
●
Slaying the Giant of Procrastination
●
The 7 Spirits of God: Spirit of the Lord
●
21 Days Fast: Day #15
●
3 Powerful Ways to Beat Stress
●
Day 13: 21 Days Fasting & Prayer
➤