Daily Manna
The Garment of Righteousness
Monday, 9th of January 2023
225
139
1276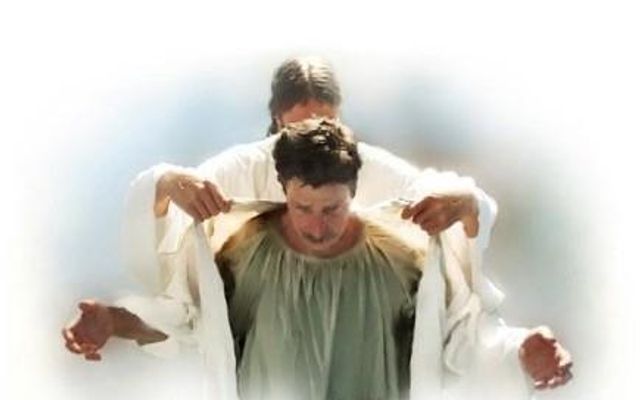 "But put on the Lord Jesus Christ, and make no provision for the flesh, to fulfil its lusts." (Romans 13:14)

A garment is not just a piece of clothing to cover the body; it also signifies where we are going. You can guess where a person is going by their outfit. You will agree with me that we have some events with certain dress codes, especially in corporate settings. This implies that only those who are dressed for the occasion would be allowed into the hall.

Like events, we also have certain garments for appearing before kings. Esther and all the other ladies didn't wear what they liked; that is the reason they had the king's assigned eunuch with them to dress them up for their appearance before the king. The king's eunuch ensured that the ladies adhered to the dress code of the palace. But what was different about Esther? She wasn't just wearing a garment; her heart was clothed with the garment of righteousness.

The truth is the garments from the rack of self-righteousness can never compare to being clothed with the righteousness of God in Christ. Too often, we think we would be acceptable because of our self-made righteousness, but on the contrary, God only accepts us when we are clothed with righteousness through Christ.

Esther wasn't just acceptable as she was. This is not because she was unclean or smelled bad, but simply because her best wasn't good enough for the king. She had to smell different because she carried a different aura. What garment are you putting on?

Lord Jesus taught a parable in Matthew 22:8-14; the Bible says, "Therefore go into the highways, and as many as you find, invite to the wedding.' So those servants went out into the highways and gathered together all whom they found, both bad and good. And the wedding hall was filled with guests. "But when the king came in to see the guests, he saw a man there who did not have on a wedding garment. So he said to him, 'Friend, how did you come in here without a wedding garment?' And he was speechless. Then the king said to the servants, 'Bind him hand and foot, take him away, and cast him into outer darkness; there will be weeping and gnashing of teeth.' "For many are called, but few are chosen."

The king made a banquet and called many people to eat His sumptuous meal. His servants invited people to the feast just as the king of Persia opened the contest for a queen to ladies from different regions and backgrounds. But one man came to the feast without first paying attention to the garment required for entry. He felt he could appear before the king wearing what he liked. But unfortunately, he was kicked out of the king's presence. Yes, many were called, but only those with the garment of righteousness would be chosen to stand before the king.

My friend, what kind of garment are you putting on? Are you clothed in righteousness or pride? Is it a garment of purity and honesty or a garment of mischief? In Luke chapter 18, the Bible talks about two men who came before the king, and one of them said in verses 11-12, "I thank You that I am not like other men — extortioners, unjust, adulterers, or even as this tax collector. I fast twice a week; I give tithes of all that I possess." Jesus said this man's request was rejected without consideration. In comparison, the other man who embraced the righteousness of Christ was accepted.

I love the hymn that says,
"Are you washed in the blood,
In the soul-cleansing blood of the Lamb?
Are your garments spotless? Are they white as snow?
Are you washed in the blood of the Lamb?"

So also, to enter into the presence of the king, you must put on a garment that is soaked in the blood of Jesus. Put off the garment of sin and put on the Lord Jesus.
Prayer
Father, in the name of Jesus, I thank you for your unending mercy. I come to you just as I am, and I pray that you purify me and cleanse me from all unrighteousness. I lay my garment before you today and pray that your precious blood cleanses me and makes me whole. From now, I shall no longer be rejected before the King, but I shall gain an audience like Esther. In Jesus' name. Amen.
Most Read
●
The Importance of Sound Doctrine
●
Moving from Grief to Grace
●
21 Days Fast: Day #8
●
Light My Lamp Lord
●
Work Smart
●
Learn How Peace Can Change You
●
Walking by Faith
➤