Daily Manna
Are You Spiritually Fit?
Thursday, 14th of January 2021
302
145
2337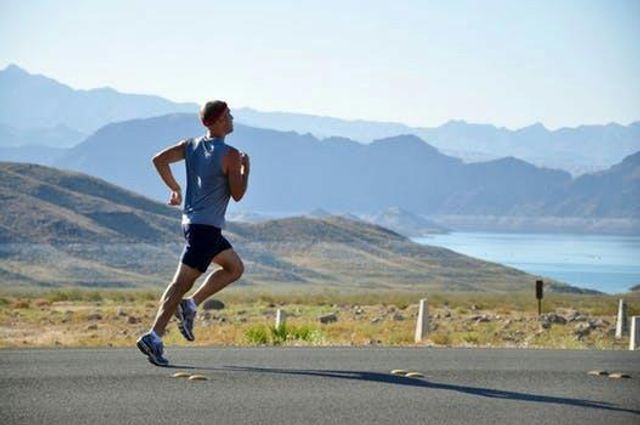 Most of us are concerned about our physical health and that's good. We take vitamins, eat leafy vegetables, drink water, take the stairs etc. Even if we aren't so good at it, we find ways and means to get good at it. But how often do we consider our spiritual health? Our spiritual fitness?
Taking a spiritual audit of self is important so that we don't…
1.lose strength in the Lord
2.waste away, only to find ourselves one with the world
3.gain unintended weight, or baggage, we are not meant to carry
4.find our hearts (spirits) unhealthy
Train yourself toward godliness (piety), [keeping yourself spiritually fit]. (1 Timothy 4:7 Amplified)
Spiritual training is necessary to be spiritually fit. The Bible encourages us to train ourselves in spiritual matters.
Now, training is done much before the event and not on the day of the event. David did not start training to beat Goliath early that morning. Many Christians are training when they are faced with issues. Train in advance so that when things stand before you, you are already equipped to deal with those things. This is vitally important and you cannot afford to ignore what I am teaching you through the Spirit.
For physical training is of some value (useful for a little), but godliness (spiritual training) is useful and of value in everything and in every way, for it holds promise for the present life and also for the life which is to come. (1 Timothy 4:8 Amplified)
Now let me take you through the steps on how you are to train yourself
1. Spiritual health starts with the right spiritual food
as newborn babes, desire the pure milk of the word, that you may grow thereby, (1 Peter 2:2)
To be properly fed, you need to read God's Word regularly. I taught yesterday, how one should read the Bible. Also, you need to attend a gospel-centered church, to spiritually feed yourself with good food.
I see many nowadays do not consider attending a gospel-centered church seriously. They do it as and when they feel like it or when time permits. Such do not go far in the things of God and often grow cold spiritually. Do not be like such if you want to be spiritually fit.
2.Spiritual health requires consistent discipline
Someone said, "to be a disciple takes discipline" No one likes to eat salad when your friend is eating a juicy burger - you just don't like it.
Practice what you have learned and received and heard and seen in me, and model your way of living on it, and the God of peace (of [e]untroubled, undisturbed well-being) will be with you. (Philippians 4:9 Amplified)
Practice
1.what you have learned
2.received (impartation)
3.heard
4.and seen in me
5.model your way of living on it, and the God of peace (of [e]untroubled, undisturbed well-being) will be with you.
You need to put into practice these five things so that you can be spiritually sharp
3.Spiritual Treadmill
"But you, beloved, building yourselves up on your most holy faith, praying in the Holy Spirit, (Jude 20)
Speak in tongues as often as you can and wherever you can. Your Spirit man will be charged and sharp.
Confession
I am a doer and not a forgetful hearer. I will see positive results that I have not even imagined. In Jesus' name.

Most Read
●
After the Anointing Comes What Happens
●
Get Out of Debt : Key # 1
●
Good Money Management
●
Give God Your Revenge
●
Burning Bridges Behind Us
●
Can Christians Command Angels?
●
Becoming a Channel of Grace
➤