Daily Manna
Unforgiveness
Sunday, 26th of February 2023
200
123
1147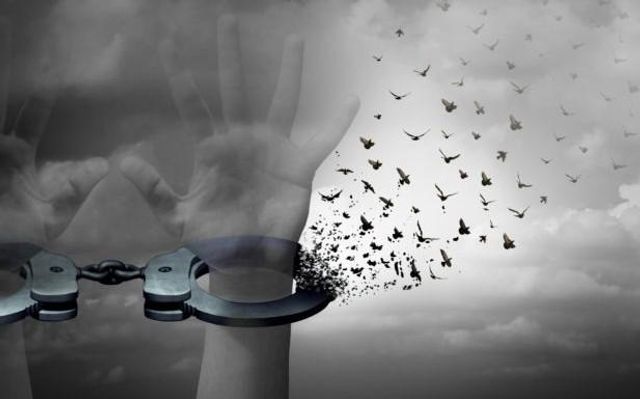 "bearing with one another, and forgiving one another, if anyone has a complaint against another; even as Christ forgave you, so you also must do." (Colossians 3:13)
You need to live long enough for someone to offend you. Yes, people will always step on your nerves. You will also agree that you do things that offend you, yet you haven't stopped talking to yourself or loving yourself. The subject of forgiveness is fundamental in the Christian faith. At the root of our redemption is God forgiving us. Yes, people can be annoying, and the hurt could be deep, but the Bible says we should forgive anyway. This is so true because no matter how offended you may be, our offence before God is more, yet He forgave us.
In Matthew 18:21-35, Lord Jesus likened withholding forgiveness to being trapped in a walled prison. Unforgiveness is like a wall that we have built in our minds, brick by brick, that keeps the power of the Holy Spirit from cleansing our souls and body. Jesus said in Matthew 6:14-15, "For if you forgive men their trespasses, your heavenly Father will also forgive you. But if you do not forgive men their trespasses, neither will your Father forgive your trespasses." When we live in unforgiveness, we withhold God's forgiveness from our lives.
Ironically, the person who refuses to forgive is the one who becomes trapped behind the walls they have built. In Ephesians 4:32, the Apostle Paul taught us to be kind and compassionate to one another, forgiving each other as Christ forgave us. Ephesians 4:32, "And be kind to one another, tenderhearted, forgiving one another, even as God in Christ forgave you."
There are four walls in this prison of unforgiveness.
1.The Wall of Revenge
This is where we hold onto our desire to retaliate against those who have wronged us. This can manifest in three different ways: we may want to respond with equal force, with greater force, or with a lesser form of retaliation. Regardless, all three are forms of revenge. Some people spend years planning an act of revenge, and they don't find fulfilment in anything until they achieve that revenge. The Bible talks about Absalom, who didn't forgive Amnon, who defiled his sister. He finally saw an opportunity for revenge after two years. You can imagine how disconnected a man can be while planning revenge.
2.The Wall of Resentment
This is where we hold onto bitterness in our hearts and continue to feel the hurt of the offence over and over again. How do you feel when you see someone who hurt you? Do you wish them well, or do you feel angry? You know that feeling of pure irritation, and the wound opens afresh. Resentment blocks our hearts from experiencing the fullness of joy.
3.The Wall of Regret
This is where we believe we could have changed the past and prevented the offence from happening. We may think, "I could've, should've, or would've" done something differently.
4.The Wall of Resistance
The fourth wall resists the blessing. This is where we refuse to wish our offender well before God and others. This is the peak of the effect of unforgiveness. You can imagine when a person desires blessings from God for himself but not for his neighbour.
Do you desire God's blessing in your life? Then free your heart of every unforgiveness so the blessing of God can flow freely into your life. Go to that person and tell them you have forgiven them. Make peace with those that hurt you; then your life will enjoy God's supernatural refreshing.
Prayer
Father, in the name of Jesus, I thank you for the truth of your word. I pray that you help me to walk in forgiveness. I pray for a heart of flesh that embraces people and their perspectives. I pray for the grace to let go of every hurt so that I can receive your forgiveness. I decree that my life shall be filled with joy from now. In Jesus' name. Amen.
Most Read
●
Practical Tips to Boost Your Prayer Life
●
Kings and Priests in Christ
●
Changing the Atmosphere in Your Home -3
●
Seasons of Pruning- 3
●
The Lord Searches the Heart
●
Finding Freedom in His Perfect Love
●
Living an Offence-Free Life
➤