Daily Manna
Don't Lie Buried in the Grave of the Past
Thursday, 16th of March 2023
189
128
1410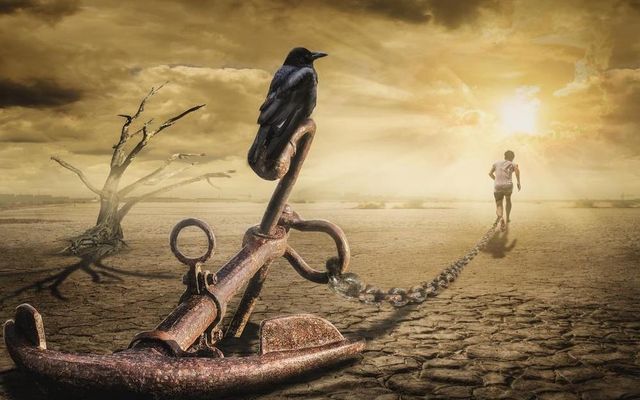 Memories are an essential part of our lives. They help us learn from our mistakes, cherish our blessings, and provide us with a roadmap for our future. However, not all memories are created equal. We all have good and bad memories. While good memories bring joy, comfort, and hope, bad memories can haunt us, leave us scarred, and cripple our progress.

The Bible teaches us that bad memories and our past life of sin should not control our future. We are all sinners and fall short of God's glory (Romans 3:23). Even the apostle Paul, one of the most influential figures in Christianity, was once the notorious Saul of Tarsus, who persecuted Christians and consented to the death of Stephen (Acts 8:1). However, after his conversion, Paul was a changed man. He dedicated his life to preaching the gospel, and his writings are still inspiring and relevant to this day.
But some churches back then were wary of Paul's conversion. They feared that he might be faking it, hoping to infiltrate the church and collect names for future arrests. Paul understood their concern and wrote to the Philippians, "Forgetting what is behind and straining toward what is ahead, I press on toward the goal to win the prize for which God has called me heavenward in Christ Jesus" (Philippians 3:13-14). In other words, Paul knew that bad memories must be buried in the grave of the past and never be resurrected.
But what about good memories? Should we forget those too? Absolutely not! Good memories are precious treasures that we should cherish and use to strengthen our faith. When we recall how God came through for us, answered our prayers, performed a miracle, or blessed us in unexpected ways, we are reminded of His goodness and faithfulness.
For example, when the Israelites crossed the Jordan River and entered the Promised Land, God commanded them to take twelve stones from the river and build a memorial to remind them and future generations of His miraculous provision (Joshua 4:1-9). Similarly, in the New Testament, Jesus instituted the Lord's Supper as a memorial of His death and resurrection (Luke 22:19-20). Both of these memorials served as tangible reminders of God's power, love, and faithfulness.
So, how can we use good memories to strengthen our faith and move forward in life? Here are a few suggestions:
1. Remember and give thanks:
Take time to reflect on the good memories of your past, and thank God for His blessings, provision, and protection. Gratitude is a powerful antidote to fear, anxiety, and despair. Moses reminded God's people, whom he shepherded for forty years, saying, "take care, and keep your soul diligently, lest you forget the things that your eyes have seen, and lest they depart from your heart all the days of your life" (Deuteronomy 4:9).
2. Share your testimony:
Your story can inspire and encourage others who may be going through similar struggles. Don't be afraid to share how God has worked in your life.
3. Build memorials:
You don't have to build a physical memorial like the Israelites did, but you can create a visual reminder of God's goodness. For example, you can write down your prayers and answers to them, make a scrapbook of memorable moments, or create a playlist of songs that remind you of God's love.
4. Trust in God's faithfulness:
Good memories remind us that God is faithful and can be trusted to provide for our needs, guide us in our decisions, and give us hope for the future. When we face new challenges, we can draw on those memories to strengthen our faith and trust in God. "I will remember the deeds of the Lord; yes, I will remember your wonders of old" (Psalm 77:11 ESV).
Don't forget bad memories should be buried in the grave of the past, but good memories should be treasured and used to strengthen our faith. Let us remember the words of Paul and press on toward the goal of our calling with gratitude and trust in God's faith.
Prayer
Heavenly Father, Thank you for all the good memories. Help us to cherish these memories and to use them to strengthen our faith and trust in you. Please erase every bad memory. Guide us as we press on toward the goal of our calling. In Jesus' name. Amen.
Most Read
●
What is Jesus Doing in Heaven Now?
●
Do This in Today's Times
●
Confessing the Lordship of Jesus
●
Lead By Example
●
What to Do After Receiving a Prophetic Word?
●
Standing Firm in Faith
●
Dealing with Strongholds in the Promised Land
➤