Daily Manna
Discipline Your Mind
Friday, 17th of March 2023
209
135
1173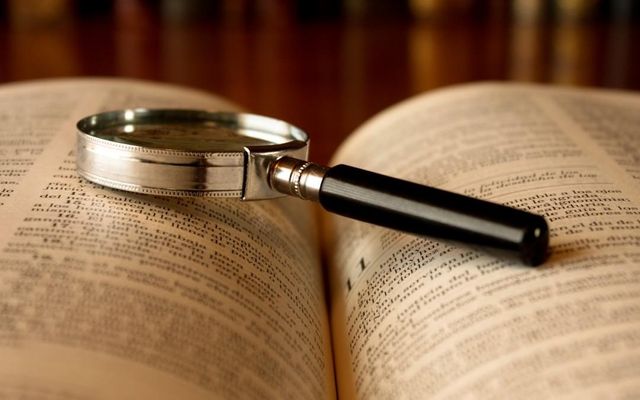 "Teach me your way, LORD, that I may rely on your faithfulness; give me an undivided heart, that I may fear your name" (Psalm 86:11)
Have you ever found yourself feeling overwhelmed and unable to focus? Maybe your mind feels cluttered with negative thoughts and distractions, preventing you from experiencing the peace of God in your daily life. The truth is God desires for us to have a mind that is clear and disciplined, free from the clutter that creates barriers and prevents His peace from preserving our minds.
In 2 Timothy 1:7, we read that "God has not given us a spirit of fear, but of power and of love and of a sound mind." God has given us the power and love we need to create a sound mind that guards our eyes, ears, and hearts, allowing certain thoughts and feelings to enter while preventing others. The Greek word for "power" in this verse is dunamis, which is the same word used to describe the power of the Holy Spirit that was given to believers in Acts 1:8.
"But you shall receive power when the Holy Spirit has come upon you; and you shall be witnesses to Me in Jerusalem, and in all Judea and Samaria, and to the end of the earth." (Acts 1:8)
When we receive the gift of the Holy Spirit, we receive the power (dunamis) we need to resist the spirit of fear that often overwhelms our minds. The same power (dunamis) that went out of Jesus' body and cured the woman with the issue of blood in Mark 5:30 is available to us today as we seek to discipline our minds and focus on the truth of God's word.
A disciplined mind is one that is intentional about guarding what enters the soul and spirit. We can't always control the circumstances and events that happen around us, but we can control how we respond to them. We can choose to focus on the truth of God's word, filling our minds with thoughts of love, joy, and peace instead of fear, worry, and doubt.
It takes discipline and effort to cultivate a sound mind, but the rewards are worth it. When we discipline our minds and guard our hearts, we can experience the peace of God that surpasses all understanding (Philippians 4:7). Isaiah 26:3 says, "You will keep in perfect peace those whose minds are steadfast because they trust in you."
We can rest in the knowledge that God is in control and that He has given us the power and love we need to overcome any obstacle that comes our way.
Surrounding ourselves with other Christians who love the Lord can also be incredibly helpful in maintaining a disciplined mind. When we spend time with people who share our values and beliefs, we are more likely to be encouraged and challenged in our faith. Being part of a supportive community (for example, being under a J-12 leader) can help us stay accountable and focused on God, which in turn can lead to greater success in all areas of our lives.
So, let us make it our daily practice to discipline our minds, guard our eyes, ears, and hearts, and focus on the truth of God's word. As we do so, we can experience the peace and joy that comes from knowing that we serve a God who loves us and is always with us, no matter what.

Confession
The word of the Lord influences and dominates my mind. It produces in me the ability to do right at all times. The world and its negativity can't influence my thought because my life is a reflection of the beauty and excellence of Christ! I think only those thoughts that bring Him glory, honour, and praise.
Most Read
●
Time for a Change
●
Quality Family Time
●
The Power of the Seed -1
●
Put on New Spiritual Clothes
●
Ruler Over the Kings of the Earth
●
Witnessing the Resurrection of Lord Jesus
●
Praise God in the Early Stages
➤