Daily Manna
Freedom in Surrender
Sunday, 2nd of April 2023
195
133
1228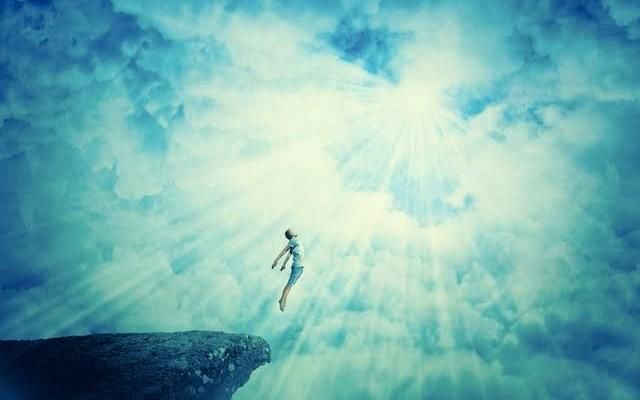 They were afraid of being driven across to the sandbars of Syrtis off the African coast, so they lowered the sea anchor to slow the ship and were driven before the wind. (Acts 27:17 NLT)
In Acts 27, we find the Apostle Paul embarking on a perilous sea voyage to Rome as a prisoner. The ship he was aboard encountered a massive storm, with hurricane-force winds battering the vessel relentlessly. For fourteen long days, the sun and the stars remained hidden, leaving the sailors disoriented and fearful. Despite their best efforts to steer the ship and maintain control, the ferocious winds proved too powerful to overcome. Recognising the futility of their struggle, they decided to lower the sails and let the wind guide them instead.
This account holds profound spiritual lessons that can be applied to our own lives. Just as the sailors faced a raging storm, we, too, can encounter turbulent circumstances that threaten to engulf us. In such times, we may be tempted to rely on our own strength and abilities to navigate our way through. However, the story of Apostle Paul's voyage reminds us that surrendering to God's guidance can lead us safely through even the most challenging situations.
Do you find yourself attempting to control every aspect of your life, only to become frustrated when things don't go according to plan? It's important to remember that after you've done all you can—praying, believing, and standing firm in faith—there comes a time when you need to take a step back, just like the sailors did. Instead of struggling against the tide, it's essential to relinquish control, let go of your worries, and place your trust in God's hands.
Embrace the peace that comes from resting in faith, knowing that He is watching over you. God has the remarkable ability to transform the very winds that seemed destined to hinder your progress, adjusting their course to propel you forward on your journey. Trust in His divine guidance and experience the freedom that comes from letting go.
Proverbs 3:5-6 states, "Trust in the LORD with all your heart, and do not lean on your own understanding. In all your ways, acknowledge Him, and he will make straight your paths." This scripture encourages us to trust in God's wisdom and direction rather than our own limited understanding.
Picture a leaf floating on a river: As it drifts along the water's surface, it follows the river's course, navigating twists and turns with ease. The leaf doesn't fight the current; rather, it yields to the flow, allowing the river to guide its journey. In the same way, when we relinquish control and submit to God's will, we can find peace and direction amidst life's storms.
Paul's faith in God during the tempestuous voyage is another inspiring aspect of the story. In Acts 27:25, he tells his fellow travellers, "So take heart, men, for I have faith in God that it will be exactly as I have been told." Paul's unwavering trust in God's promises and his ability to find solace in God's presence demonstrates the power of faith in overcoming adversity.
Prayer
Heavenly Father, I am grateful that Your power surpasses the winds and the storms I face. Guide me to let go of situations only You can change, and help me focus on finding peace in Your presence. I trust that You are in control, and I commit to remaining steadfast in the faith. In Jesus' Name, Amen.
Most Read
●
Five Groups of People Jesus Met Daily #2
●
Celebrate Your Salvation Day
●
Get Out of Debt : Key # 1
●
How to Get Fire on the Altar
●
Training for Battle
●
5 Benefits of Reading God's Word
●
The God Kind of Love
➤