Daily Manna
Shut the Door
Saturday, 6th of May 2023
181
121
1369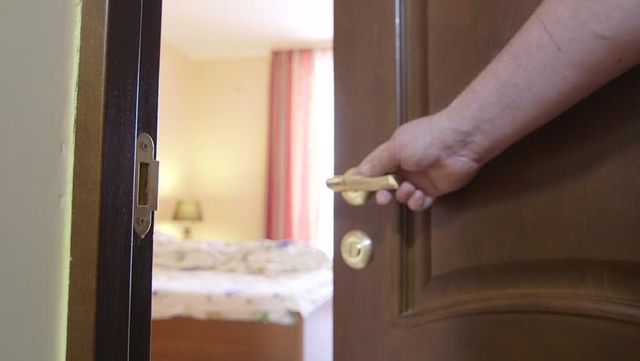 But you, when you pray, go into your room, and when you have shut your door, pray to your Father who is in the secret place; and your Father who sees in secret will reward you openly. (Matthew 6:6)
The Lord's reference to a "room" in scripture is not meant to be taken literally as a physical space because then this scripture would only be applicable to people who have a house with many rooms. Lord Jesus Himself prayed in various locations, such as gardens, mountains, and the wilderness. Instead, the emphasis is on finding a quiet, secluded place away from distractions, allowing for a deeper and more focused connection with God. This concept is universally applicable, encouraging Christians to create their own spiritual sanctuaries regardless of their physical surroundings.

Shutting the door speaks of shutting out distractions. Distractions are the no.1 enemy of what God has called you to be. Distractions take away your focus. Distraction is dangerous because it often shifts our attention from something of greater importance to something of lesser importance.
When you cut off all distractions and symbolically shut the door, things begin to happen. This is when you really catch the attention of God. He then begins to work in your life in ways you did not even imagine. People will be forced to acknowledge that it is God who is at work in your life.
Prophet Elisha told the widow, "Go, borrow vessels from everywhere, from all your neighbors—empty vessels; do not gather just a few. And when you have come in, you shall shut the door behind you and your sons; then pour it into all those vessels, and set aside the full ones."
Notice, the oil only began to multiply when the widow shut the door. It's time to shut the door to all those negative voices around you. It's time to shut off your smartphone during your time of prayer. I call it fasting from your smartphone. For many, you will need to make physical separation from our phones. For example, some will need to put their smartphone in another room than the one they are currently in. This is when the outpouring will begin in your life.
Prayer
1.We are fasting (Tue/Thu/Sat) in 2023. This fasting has five main goals.
2.Each prayer point must be prayed at least for 3 minutes and more
3.Also, use these prayer points on the days you are not fasting
Father God, in the name of Jesus, let my body, soul and spirit be preserved blameless until the coming of our Lord Jesus Christ.
I believe with all my heart and confess, as for me and my family members, we shall serve the Living God. My coming generation too shall serve the Lord. In Jesus' name.
Oh Father, endow me with the required career and mental skills to take maximum advantage of every opportunity that comes my way. In Jesus name. Make me a blessing.
Father, let every person watching the LIVE services receive notable miracles that will astound everyone who hears about it. Let those who hear about these miracles also receive the faith to turn towards you and in turn receive miracles.
Father, in the name of Jesus, set our nation (India) free from every trap of destruction set by the wicked forces of darkness.
Most Read
●
How to Pray When You Feel Distant from God
●
The Lord Searches the Heart
●
Sanctification Explained Clearly
●
Breaking the Power of Iniquity - I
●
Fear Not
●
Confessing the Lordship of Jesus
●
Day 12: 21 Days Fasting & Prayer
➤