Daily Manna
How Long?
Thursday, 18th of May 2023
195
130
969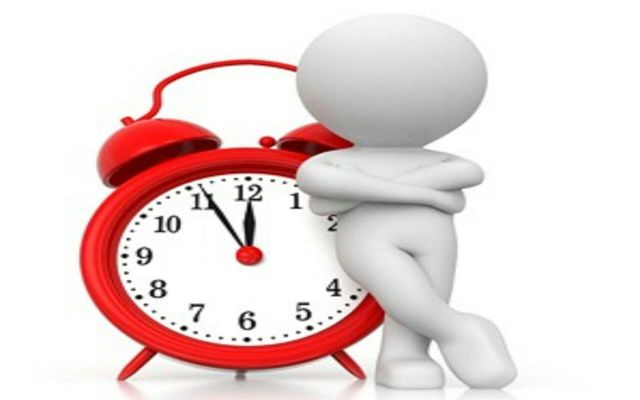 How long, O Lord? Will You forget me forever?
How long will You hide Your face from me?
How long shall I take counsel in my soul,
Having sorrow in my heart daily?
How long will my enemy be exalted over me? (Psalm 13:1-2)
Four times in just two verses, David asks God the question, "How long?"
In the early days, when my wife and I travelled by road for ministry, she would often ask, "How long is the trip?" Hardly ten minutes would pass by, and then again, she would ask, "When are we reaching? Why is it taking so long?" I must confess, I would not tell her the real picture.
Waiting can sometimes seem like God has forgotten us
Waiting can sometimes seem like He no longer cares and has hidden His face from us.
Waiting can be frustrating. David went through this waiting process and eventually cried out, 'How long'? You, too, must be crying out in this manner, "How long, Lord?"
Apostle Peter tells us that "the Lord is not slow to fulfil his promises as some count slowness" (2 Peter 3:9). At some point, many of us have joined this "some" group. We often tell the Lord, "Why is it taking so long? Why are you so slow in responding?" Honestly, I, too have asked these questions at some point in time.
I want to share with you two wonderful promises that will help us in our journey:
From of old, no one has heard or perceived by the ear, no eye has seen a God besides you, who acts for those who wait for him. (Isaiah 64:4)
Notice what scripture says, "God acts for those who wait for Him."
Today, tell the Lord, saying, "Lord, I am surrendering this issue into Your hands, and I am waiting and trusting You to sort this out." Every day keep reminding Him of this promise. The Lord is faithful and will surely act in your favour.
He gives power to the faint, and to him who has no might, he increases strength. Even youths shall faint and be weary, and young men shall fall exhausted, but they who wait for the Lord shall renew their strength; they shall mount up with wings like eagles; they shall run and not be weary; they shall walk and not faint. (Isaiah 40:29–31)
Secondly, waiting upon the Lord in prayer will bring the anointing of speed and acceleration upon your life. You might be wondering what is this anointing of speed and acceleration. When the hand of God came upon Prophet Elijah, he ran ahead of Ahab's chariot. (1 Kings 18:46) What took you years to accomplish will take only days. Receive it.
When the Israelites left Egypt and had to travel to the Promised Land, it was normally an 11-day journey, but it took the Israelites 40 years. The issue was that the Israelites were not learning the things the Lord was teaching them during their waiting period before entering the promised land.
This is often the case with many people. They do not learn the things that the Lord is trying to teach them during their waiting period. And because of this, they keep going around the same mountain again and again. Look what the Lord said to the Israelites:
"You have circled this mountain long enough." (Deuteronomy 2:3 NASB)
When you are just not a listener but put into practice the things that the Lord is teaching you, your next level is guaranteed.
Prayer
1. We are fasting (Tue/Thu/Sat) of 2023. This fasting has five main goals.

2. Each prayer point must be prayed for at least 2 minutes and more
3. Also, use these prayer points on the days you are not fasting
Personal Spiritual Growth
Almighty Father, you surely act for those who wait for You. I thank You that as I wait in Your presence daily, my strength is being renewed. I will mount up with wings
like eagles. I will run and not be weary; I will walk and not faint.
I confess I am not just a listener but a doer of Your Word.
I am going to the next level. In Jesus' name. Amen.
Father God, Your Word says that "godly sorrow brings repentance which leads to salvation and leaves no regret" (2 Corinthians 7:10). Only You can open our eyes to the reality that all have sinned and fallen short of Your glory. Cause Your Spirit to move upon my family members with a sense of godly sorrow that they may repent, surrender to You, and be saved. In Jesus' name.
Father, deliver me from profitless labour and confused activities in Jesus' name.
Father, in the name of Jesus, I pray that the LIVE broadcasts would reach thousands of families across the nations. Draw them to know you as Lord and Saviour. Cause each person connecting, to grow in word, worship and prayer.
Father, in the name of Jesus, I pray for a mighty move of Your Spirit across the length and breadth of our nation, resulting in the continuous growth and expansion of the churches.
Most Read
●
Day 11: 21 Days Fasting & Prayer
●
He is Watching
●
Lessons From the Life of Judas- 3
●
Get the Power to Achieve Your Goals
●
The Test of Success
●
Day 01: 21 Days Fasting & Prayer
●
Overcoming Lust
➤