Daily Manna
Don't Let Your Struggle Become Your Identity -1
Thursday, 31st of August 2023
187
115
1293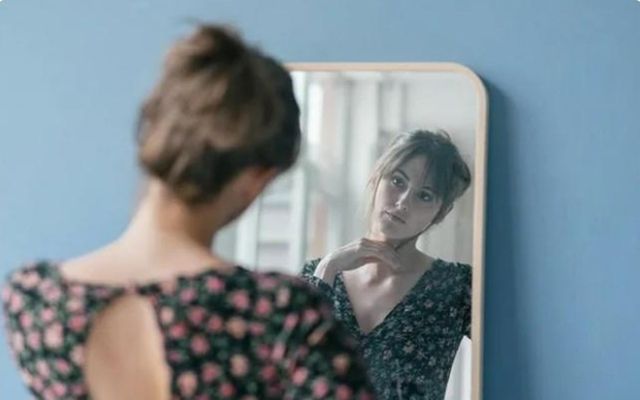 There was a certain man there who had suffered from a deep-seated and lingering disorder for thirty-eight years.
When Jesus noticed him lying there [helpless], knowing that he had already been a long time in that condition, He said to him, Do you want to become well? [Are you really in earnest about getting well?] [John 5:5-6 Amplified]
The man clearly is not well for a long, long time and for Jesus to ask this poor man, "Do you want to become well?" That's quite an intriguing question. I believe this is also the Lord's question to you even as you read this message: "Do you really want to become well?"
Allow me to explain! Do you know there are people who really don't want to get well? Pastor Michael, are you serious? Yes! You heard that right. There are many people who don't want to get well.
Now, this is not to condemn anyone but to correct and help. There is nothing wrong with sharing your problems with someone you trust or look up to. However, there are people who love to talk about their problems with anyone and everyone. Some even go to the extent of sharing their problems on social media. This is not healthy as there are people who could use this information to manipulate you emotionally.
It has been proven medically. (I am not saying this) For some people, gaining sympathy is a way of seeking attention. Some people need excessive attention, and they get it by behaving inappropriately. Some seek out sympathy by always having something to complain about.
Please do not get offended. A good surgeon will cut before he can stitch. Do you really want to get well, or do you just want to talk about your problem?
Ruth Chapter 1 tells us of a woman called Naomi. During a famine, they relocated to Moab. While they are in Moab, far away from home, her husband and her two sons died. She must have been totally devastated. Her whole world must have come crashing down. Later, while in Moab, she hears how God has visited His people, and she, along with her daughter-in-law Ruth, returns home to Bethlehem.
So they both went on until they came to Bethlehem. And when they arrived in Bethlehem, the whole town was stirred about them and said, Is this Naomi?
And she said to them, Call me not Naomi [pleasant]; call me Mara [bitter], for the Almighty, has dealt very bitterly with me.
I went out full, but the Lord has brought me home again empty. Why call me Naomi, since the Lord has testified against me, and the Almighty has afflicted me? (Ruth 1:19-21)
Naomi turned and was headed in the right direction. However, she was totally broken on the inside. Having lost her husband and her two sons, she was carrying deep wounds. She told the people not to call her Naomi (which meant pleasant) but rather call her Marah (meaning bitter)
Can I tell you something? Don't allow your struggle to become your identity. Don't allow your problem to name you. Don't let your struggles force you to change your identity. Naomi was allowing her struggle and pain to name her.
You may be struggling with drinking, but don't call yourself a drunkard. You might have made mistakes in your relationships, but don't call yourself a failure. You must have lost your job or maybe going through some challenges, but you are not a 'good for nothing'. You are what God says you are.
Prayer
Each prayer point must be prayed for at least 2 minutes and more.
Personal Spiritual Growth
I am what God says I am. I am a new creation in Christ Jesus; all old things have passed away. All things have become new. I am what the Word says I am. In Jesus' name. Amen.
Father God, I ask that You move upon the hearts of all my family members to accept the Truth of Christ. "Give them a heart to know Jesus Christ as Lord, God and Saviour. Cause them to turn towards You with all their hearts.
Every burden shall be taken away from my shoulder, and every yoke from my neck, and the yoke shall be destroyed because of the anointing. (Isaiah 10:27)
I thank You, Father, for it is You who gives me the power to get wealth. Power to create wealth fall upon me now. In Jesus' name. (Deuteronomy 8:18)
My inheritance shall be forever. I shall not be ashamed in the evil time: and in the days of famine, I and my family members shall be satisfied. (Psalm 37:18-19)
My God supplies all of my need according to His riches in glory through Christ Jesus. (Philippians 4:19)
Father, in the name of Jesus, prosper Pastor Michael, his family members, team members and every person connected to Karuna Sadan Ministry.
Father, Your Word says, You are the One that places rulers in their high positions of honour, and You are also the One that removes leaders from their elevated positions. Oh God, raise up the right leaders in every city and state of our nation. In Jesus' name. Amen.
Father, let Your Spirit move upon every city and state of India. In Jesus' name.
Most Read
●
Hell is a Real Place
●
21 Days Fast: Day #6
●
Spiritual Trek
●
A Star in the Workplace –I
●
The Importance of Sound Doctrine
●
Breaking the Power of Iniquity - II
●
Day 13: 21 Days Fasting & Prayer
➤