Daily Manna
Deliverance from Self-Imposed Curses
Saturday, 9th of May 2020
283
117
3034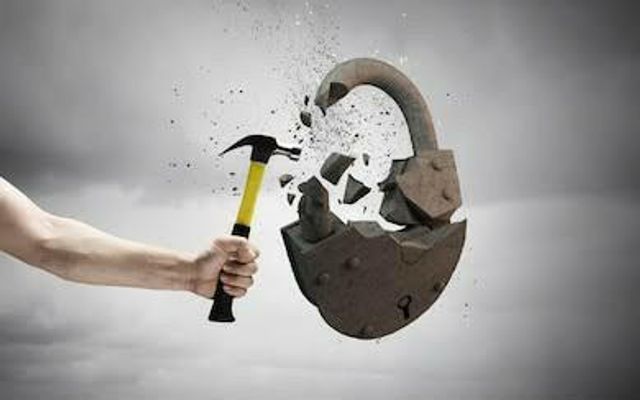 In Proverbs 18:21, he wrote: "Death and life are in the power of the tongue, and those who love it will eat its fruit."
There is power in the tongue that brings life and death.
Rebekah, Jacob's mother planned an elaborate scheme to deceive Isaac into blessing Jacob. Jacob was fearful that if discovered, Isaac would curse him.
But his mother (Rebekah) said to him, On me be your curse, my son; only obey my word and go, fetch them to me. (Genesis 27:13)
Rebekah pronounced a curse upon herself - a self-inflicted curse. We see the effect of this curse upon her life.
And Rebekah said to Isaac, "I am weary of my life because of the daughters of Heth; if Jacob takes a wife of the daughters of Heth, like these who are the daughters of the land, what good will my life be to me?" (Genesis 27:46)
Rebekah got weary of her life and eventually, she died prematurely as a result of her self-imposed curse.
Another example of a self-inflicted or self-imposed curse
When Pilate saw that he could not prevail at all, but rather that a tumult was rising, he took water and washed his hands before the multitude, saying, "I am innocent of the blood of this Just Person. You see to it."
And all the people answered and said, "His blood be on us and on our children." (Matthew 27:24-25)
The children of Israel in a moment of emotional frenzy declared a curse not only upon themselves but upon their children and their children.
Flavius Josephus the famed historian wrote:" By 70 AD, the Romans broke the outer Jerusalem walls, destroyed the temple and set fire to the city.
In victory, the Romans slaughtered thousands. Of those sparred from death: thousands more were enslaved and sent to toil in the mines of Egypt, others were dispersed to arenas throughout the Empire to be butchered for the amusement of the public. The Temple's sacred relics were taken to Rome where they were displayed in celebration of the victory."
The discovery of Nazi concentration camps towards the end of WW2 (World War 2) revealed the full horror of Hitler's plans to exterminate the Jews. The media reports of the systematic slaughter of the Jews still shock the world.
Even today, we can see the results of those words spoken. This will give you an understanding as to why the Israelites have had to go through unimaginable violence and bloodshed. They spoke a curse on themselves and on the generations that were yet to be born.
The worst kind of destruction is self-destruction. It is evident that many people today are suffering as a result of self-imposed curses. The problems that they are facing do not originate from God, the devil or human sources but are self-imposed.
Self-imposed curses are those that we bring upon ourselves by the words that we speak. We are actually cursing ourselves. Many are in the habit of saying, "I want to die, I am tired of living, I am useless and so forth, we are pronouncing a curse on ourselves.
What people don't understand is that when people use such kind of negative language, they are opening doors to evil powers that can create havoc. This is the reason for the many misfortunes that plague people.
The question remains: What do I do to break self-imposed curses?
Genuine repentance before the Lord.
Seek deliverance from an anointed man or woman of God or through fasting and prayer.
Replace those negative statements by confessing the right words (For more on this, please refer to Daily Confessions on Noah App).
Let us be sensitive to the Holy Spirit so that he may convict us of negative things we said and lead us to repentance and healing.
Note: Please pass this on to at least 5 people you know so that they too would experience this deliverance. The Lord bless you even as you do this.
Confession
I shall live and not die.
I shall declare the works of the Lord to this generation and the next In Jesus' name. Amen.
➤