Daily Manna
The Prophetic Song
Tuesday, 19th of May 2020
286
126
2522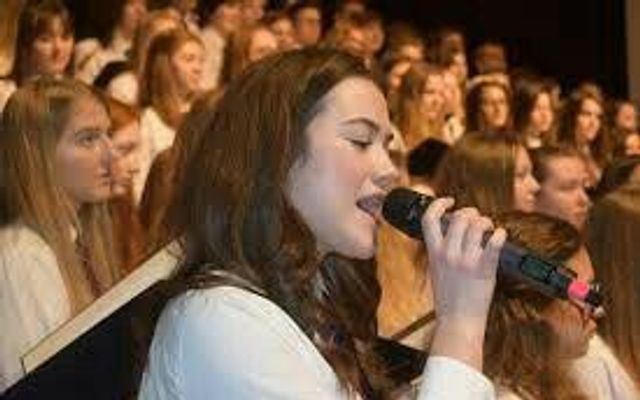 King Jehoshaphat sent out a choir singing praises to God in front of his army. Just imagine a choir team leading an army. He was certainly not sending the praisers to their death. He had a revelation of the Prophetic song and so must you. He sent them out to proclaim the victory that he had already received by God's word.
The Bible records, "At the very moment they began to sing and give praise, the Lord caused the armies of Ammon, Moab, and Mount Seir to start fighting among themselves. The armies of Moab and Ammon turned against their allies from Mount Seir and killed every one of them. After they had destroyed the army of Seir, they began attacking each other." (2 Chronicles 20:22-23)
As they began to sing the Prophetic song, their enemies began to fight each other. There was confusion in the enemy camp. The victory was won with no weapon except a song of praise to God.
This is going to happen in the end times. As the church begins to enter the realm of prophetic worship, there is going to be confusion in the campy of the enemy. They are going to fight amongst themselves.
When it feels as though all hell is breaking loose against you, break Heaven loose against the enemy and overcome the enemy with a prophetic song of praise.
Psalm 149:5-9 tells us, when people of God praise God in song, it is like a sharp sword that brings vengeance on their enemies. The evil rulers of darkness are bound. Furthermore, scripture tells us that it is the glorious privilege of all those who believe in His name.
Singing a song of praise is not about feeling good, and certainly not about sounding good. You don't have to be a singer or musician to sing a praise song to God. Allow the Holy Spirit to take hold of you and release Heavenly praises to Him. Something big is about to happen!
Prayer
Blessed Holy Spirit take hold of me and birth praise in me. Let my praise be acceptable in Your sight. In Jesus' name.

(Now spend time audibly worshiping the Lord with song)
➤