Bible Commentary
Chapter 2
Book / 12 / 2058 chapter - 2
160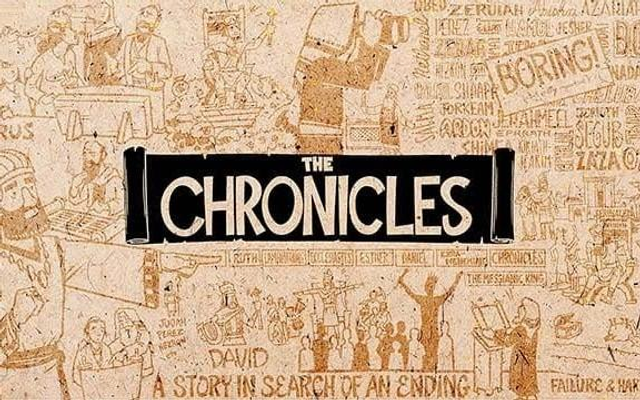 The sons of Judah: (1 Chronicles 2:3)
There were twelve sons of Israel and thirteen tribes from those twelve sons. Yet the tribe of Judah received first attention from the Chronicler.
13 Jesse begot Eliab his firstborn, Abinadab the second, Shimea the third, 14 Nethanel the fourth, Raddai the fifth, 15 Ozem the sixth, and David the seventh. (1 Chronicles 2:13-15)

Jesse had eight sons. Here we have a record of 7 sons. And the 7th son of Jesse was David. But David was the youngest of 8 sons (1 Samuel 16:10; 1 Samuel 17:12). We do not know why the writer left out one son. Perhaps this son died before he became an adult. Or perhaps the missing son did not have the same mother as the other 7.
16 Now their sisters were Zeruiah and Abigail. And the sons of Zeruiah were Abishai, Joab, and Asahel—three. 17 Abigail bore Amasa; and the father of Amasa was Jether the Ishmaelite. (1 Chronicles 2:16-17)

Zeruiah and Abigail were sisters of David. But they were the daughters of Nahash (2 Samuel 17:25). It could be that this Nahash was the wife of Jesse. Then Jesse would be the father of these girls. So, his sons and the girls had the same mother.
The three sons of Zeruiah all became famous soldiers in David's army. Amasa was the leader of Absalom's army (2 Samuel 17:25). Later, David would have made him a leader in his army. But Joab killed Amasa (2 Samuel 20:10).
The sons of Jerahmeel: (1 Chronicles 2:25)
This traces a side-line in the tribe of Judah, separate from the line that culminated in David.
These were the Kenites who came from Hammath, the father of the house of Rechab. (1 Chronicles 2:55)
The Kenites were not Israelites (Genesis 15:19), some of whom, by marriage or adoption, became incorporated into the tribe of Judah
➤