Bible Commentary
Chapter 1
Book / 45 / 1455 chapter - 1
1020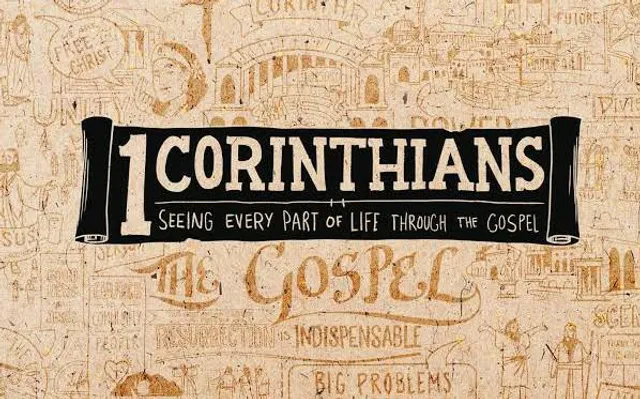 Paul, called to be an apostle of Jesus Christ through the will of God, and Sosthenes our brother, To the church of God which is at Corinth, to those who are sanctified in Christ Jesus, called to be saints, with all who in every place call on the name of Jesus Christ our Lord, both theirs and ours: (1 Corinthians 1:1-2)
To the church of God which is at Corinth
The word church in the Greek language means "a called-out people." Each church has two addresses: a geographic address ("at Corinth") and a spiritual address ("in Christ Jesus"). 
to those who are sanctified in Christ Jesus, called to be saints
The church is made up of saints, that is, people who have been "sanctified" or "set apart" by God. A saint is not a dead person who has been honored by men because of his or her holy life. No, Paul wrote to living saints, people who, through faith in Jesus Christ, had been set apart for God's special work.
In other words, every true Christian is a saint because he or she has been set apart by God and for God.
I received a WhatsApp message one morning. I quote the message: 
"Dear Pastor, I feel like going back to my old life because things are not working out for me. Please advise"
Back in the good old days (as they say), and also according to the Bible, when a man and woman pledged their love to each other, they were set apart for each other; and any other relationship outside of marriage was considered and is still is sinful. 
In the same manner, a Christian belongs completely to Jesus Christ; he is set apart for Him and Him alone. There is no turning back. 
There's a story of a general who was about to face his greatest and most powerful enemy. One who greatly outnumbered his army. "He loaded his soldiers into boats, sailed to the enemy's country, unloaded soldiers and equipment, then gave the order to burn the ships that had carried them. Addressing his men before the first battle, he said, "You see our boats going up in smoke. That means that we cannot leave these shores alive unless we win! We now have no other choice – we win – or we perish!"
The good news is that in Christ we already have the victory. We just need to press on.
with all who in every place call on the name of Jesus Christ our Lord, both theirs and ours:
Just as a Christian belongs completely to Jesus Christ; he is also a part of a worldwide fellowship called the 'church. Notice the phrase, "with all"
When a Christian is unfaithful he not only sins against the Lord, but he also sins against his fellow Christians.
Grace to you and peace from God our Father and the Lord Jesus Christ. I thank my God always concerning you for the grace of God which was given to you by Christ Jesus, that you were enriched in everything by Him in all utterance and all knowledge, even as the testimony of Christ was confirmed in you, so that you come short in no gift, eagerly waiting for the revelation of our Lord Jesus Christ, (1 Corinthians 1:3-7)
The Greek word translated "enriched" gives us our English word plutocrat, "a very wealthy person." The Corinthians were especially rich in spiritual gifts (2 Corinthians 8:7), but were not using these gifts in a spiritual manner.
Next
➤