Daily Manna
Breaking the Power of Iniquity - II
Friday, 18th of March 2022
170
114
1705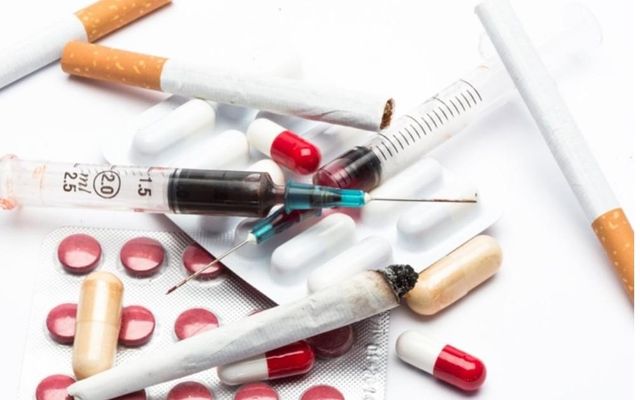 As I mentioned yesterday, iniquity gives the devil the legal right to tempt successive generations with the same sins the fathers fell prey to.

I was also blameless before Him,
And I kept myself from my iniquity. (Psalm 18:23)

David had confidence that God would answer his prayers because he had not yielded to the power of iniquity working against him. You see, iniquity is a 'bent' a leaning towards a particular weakness.

The temptation of the devil had a pull on David as a result of the iniquity in his family lineage. David, in these moments by virtue of his intimate relationship with the Lord withstood the power of these temptations.

Now there is one thing I need you to understand. When the power of iniquity is broken over an individual, it does not mean they will not be tempted. It simply means we will have the power to say no to the temptation.

For sin shall not have dominion over you, for you are not under law but under grace. (Romans 6:14)

When you accept Jesus Christ as Lord and Saviour, you are under grace. Grace now empowers you to say 'no' to a particular sin. Now you are not under the dominion of sin, but grace rules you.

You see, Jesus had no sin, no iniquity working in His bloodline and yet He was tempted in all aspects, but He was without sin. (Read Hebrews 4:15). The sign of a sin nature is not temptation working against us but the inability to say no to the temptation.

The second thing that iniquity does is it shapes our identity; our innermost thoughts, the way I think about myself. A proper identity will believe what God says about us. The problem is that iniquity shapes our belief system about us.

In the year that King Uzziah died, I saw the Lord sitting on a throne, high and lifted up, and the train of His robe filled the temple. 2 Above it stood seraphim; each one had six wings: with two he covered his face, with two he covered his feet, and with two he flew. 3 And one cried to another and said:
"Holy, holy, holy is the Lord of hosts;
The whole earth is full of His glory!"

And the posts of the door were shaken by the voice of him who cried out, and the house was filled with smoke.

So I said: "Woe is me, for I am undone! because I am a man of unclean lips, and I dwell in the midst of a people of unclean lips; for my eyes have seen the King, the Lord of hosts."

Then one of the seraphim flew to me, having in his hand a live coal which he had taken with the tongs from the altar. 7 And he touched my mouth with it, and said: "Behold, this has touched your lips; Your iniquity is taken away, and your sin purged."

Also, I heard the voice of the Lord, saying:
"Whom shall I send, and who will go for Us?"
Then I said, "Here am I! Send me." (Isaiah 6:1-8)

Isaiah saw himself as sinful and unworthy. When Isaiah was cleansed from his iniquity with fire from heaven, two things happened.

1.He was able to hear the Lord and
2.Answer the call of the Lord passionately (Here I am. Send me)

Iniquity and its effects block us from perceiving spiritually what is happening. We do not feel the way God really feels about us.

When Isaiah's iniquity is removed, he no longer has feelings of unworthiness. He no longer sees himself as an unworthy vessel. He now has a new sense of identity. We see ourselves the way God sees us.
Confession
I confess and ask for forgiveness for all ungodly behaviour, spoken words, thoughts and negative emotions that have had an ill-effect on my family bloodline, on my marriage and other relationships, in the name of Jesus.

I repent of all ungodly words spoken over or to others. I release each person from any offence caused, and release my rights to revenge, for the word of God says that revenge is the Lord's only.

Father, uproot all powers of greed and covetousness and self-reliance working against me and my family. Give me a heart that always loves supporting the work of God financially.
Most Read
●
Stay on Your Lane
●
What Does It Mean, Doing the Works of Jesus and Greater Works?
●
Inquire of the Lord
●
The God Kind of Faith
●
Be an Example
●
Nothing is Hidden
●
Are You Spiritually Fit?
➤