Daily Manna
Operating in the Miraculous: Key #2
Thursday, 16th of June 2022
121
88
1325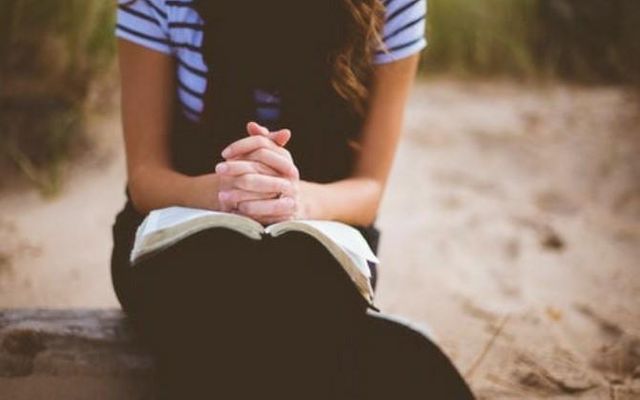 Let every soul be subject to the governing authorities. For there is no authority except from God, and the authorities that exist are appointed by God. (Romans 13:1)

The problem with many Christians is that they attend the services, volunteer in the service, sing in the choir, and all this is absolutely fine. The only sad part is that they do not have a personal relationship with the Lord Jesus Christ. This is why the devil laughs at them. This is why they have no authority over the devil and his works.

Most of the church attendees today want the Pastor and the Prophet, and the man of God to lay hands and prophesy over them. And again, all this is fine; but they never have taken the time to personally get into prayer and in the Word. In other words, they have not taken the time to develop a relationship with the Lord through prayer, word, and worship.

Authority in the realm of the spirit comes by having a relationship with the divine. Demons are well aware of this rule of engagement. Nothing is hidden in the realm of the spirit. This is why evil powers can easily spot a faker.

This happened even in the early church. The Christian disciples had developed a powerful reputation for casting out demons in the name of Jesus. Casting out demons in the name of Jesus worked so well that even led some unbelievers to do the same. They thought that the name of Jesus was some formula that could be used to cast out demons. But look what happened:

Also, there were seven sons of Sceva, a Jewish chief priest, who did so. And the evil spirit answered and said, "Jesus I know, and Paul I know; but who are you?" Then the man in whom the evil spirit was, leaped on them, overpowered them, and prevailed against them, so that they fled out of that house naked and wounded. This became known both to all Jews and Greeks dwelling in Ephesus; and fear fell on them all, and the name of the Lord Jesus was magnified. (Acts 19:14-17)

The evil spirit knew that the ones who were casting it out had no real relationship with Lord Jesus Christ. It saw that these people had no real authority.

The bottom line: to operate in the realm of the Spirit, to operate in the miraculous, you and I need to have spiritual authority that only comes by having a personal relationship with the Lord Jesus Christ. Or else, the spiritual world has no obligation to obey but except to hinder and humiliate us.
Prayer
Father God, I ask You for grace to have a deeper, more meaningful relationship with You, where I would grow in faith and hear Your still small voice daily. In Jesus' name. Amen
Most Read
●
Money for Nothing
●
What to Do After Receiving a Prophetic Word?
●
The Rod that Budded
●
Receive Your Breakthrough
●
Nature of Godly Discipline - 2
●
Identifying and Prioritizing Life's Big Rocks
●
Raise Your Standards
➤