Daily Manna
Paying the Price
Friday, 5th of August 2022
158
109
846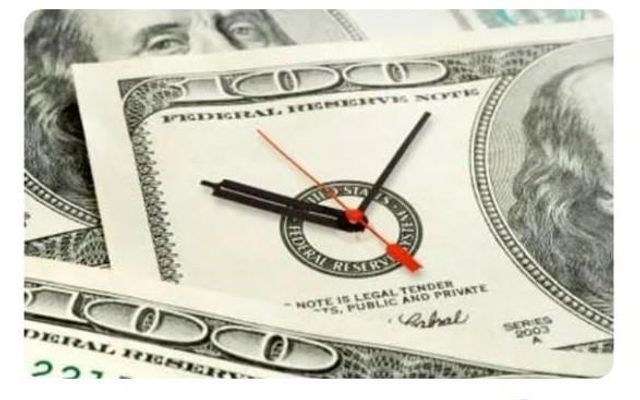 Don't copy the behaviour and customs of this world, but let God transform you into a new person by changing the way you think. (Romans 12:2)

Everything in this world that has any kind of value will cost you a high price. Someone said, "Dreams require down payments. Dreams are free, but the journey to fulfil them is not. There is a price to pay."

Also, as Disciples of Christ, we are to walk in close fellowship with the Lord. Living a double life is out of the question. There is a price to pay for carrying the presence of God.

Jeremiah was called by the Lord when he was just a young man. He writes, "I did not sit in the assembly of the mockers, nor did I rejoice; I sat alone because of Your hand" (Jeremiah 15:17)

Scripture clearly tells us that friendship with the world makes you an enemy of God. (James 4:4) Jeremiah clearly knew this fact and had to go alone. As a young man, it was tough, but he knew that he could not mix in the world and be a friend of God at the same time.

Secondly, we must not allow worldly and secular philosophies to colour our thinking and lifestyle. Instead, we must let the word of God alone influence our thinking and living. While we do this, we could end up offending some people. The hard choice we need to make every day is whether we want to be God pleasers or man pleasers. Obedience to the Lord and His word always comes at a price.

Thirdly, we all have our own plans for life. Now there is nothing wrong or evil about having our own plans for life etc. But at the same time, we must be willing to give up our plans if asked to do so by the Lord. Lord Jesus said, "Those who love their life in this world will lose it" (John 12:25).

There are many who don't pay the price of getting up early in the morning and seeking the Lord, the price of fasting and praying, the price of forgiving people etc., and then they wonder why it takes so long to get to their destination in life. It goes back to that law of sowing and reaping. If you don't plant the seeds and pay the cost, you will live life in slow motion, getting frustrated while you see others speed past.

Scripture tells us that even though Daniel knew that a law was passed which forbade anyone from praying to the LORD, he went home, knelt down and prayed as was his custom since early days. (Daniel 6:10)

Daniel clearly knew that if he were caught doing this, he would be thrown into a den of lions and be killed. Yet, he was ready to pay such a heavy price of being intimate with the Lord. Is it any wonder then that the Lord showed up on behalf of Daniel in dramatic ways?

The truth is that those who pay a high price in secret are openly rewarded by the Lord. The world will bow before them. Are you willing to pay the price and make an eternal difference?
Prayer
Father, in the name of Jesus, give me the grace to pay the price so that I will not be just a spectator but a key player in these end times.
Most Read
●
Crucial Insights on Atmospheres - 1
●
Ask for Old Paths
●
The Human Heart
●
Wisdom and Love as Motivators
●
What is Good Success?
●
The Best God Given Resource
●
Learning to Submit to God in Your Pain
➤