Daily Manna
Staying Free From the Trap of Offence
Sunday, 7th of August 2022
119
76
824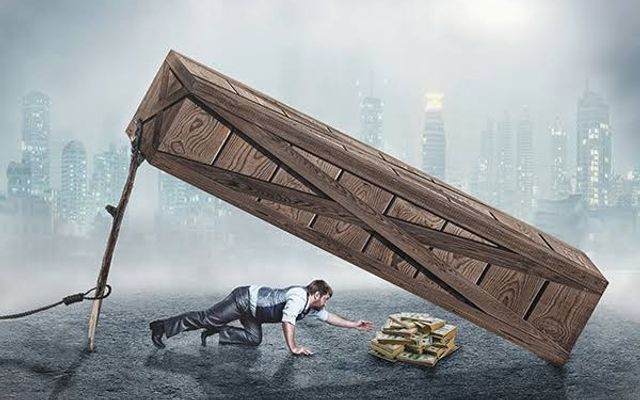 We live in a hypersensitive world in which people are easily offended. Even Christians are getting caught up in the trap of offence, bringing strife and division to the body of Christ.

Lord Jesus clearly mentioned that one of the signs of the end times would be that "many will be offended, will betray one another, and will hate one another" (Matthew 24:10).

The Greek word for "offend" (scandalizo) literally means "to trip, or cause one to sin." It's also the root of the English word scandal.

And in the same way, the ones sown upon stony ground are those who, when they hear the Word, at once receive and accept and welcome it with joy; and they have no real root in themselves, and so they endure for a little while; then when trouble or persecution arises on account of the Word, they immediately are offended (become displeased, indignant, resentful) and they stumble and fall away. (Mark 4:16-17 Amplified)

There are people who hear the word, receive and accept the word and even welcome it with joy. Now when the Word is rooted in your heart in such a manner, satan has no way to pull it out.

The only way is to convince you to cast the word out of your heart. How does he do it? By convincing you to become offended at something or someone. This is a major strategy satan uses to get you to dig up the root of the Word.

You see, if satan can tempt you into becoming offended, you will destroy your own harvest. When you choose to become offended, you will stumble, making wrong steps, wrong moves. The Amplified says that the result of becoming offended is to "stumble and fall away."

A person who holds onto offence, his spiritual walk begins to dry up inside. He or she may go through the outward motions but such a person is dry on the inside. There is no peace of mind for a person who is carrying offence. Taking offence results in a stony heart.

How are we freed from the trap of offence?
Take a look at Psalm 119:165
Great peace have they who love Your law; nothing shall offend them or make them stumble.

In other words, those who walk in love, offence cannot make them stumble or fall away. Those who love God's word will obey it. They will do whatever the word says. This is how we can stay clear of the trap of offence.


Prayer
Father, in the name of Jesus, help me guard my heart from offence towards all men and women as out of the heart flow the issues of life. (Matthew 18, Proverbs 4:23)

Father, in the name of Jesus, uproot and destroy every root of offence from my heart in Jesus' name.
Most Read
●
How God Provides #4
●
How to Guard Your Heart
●
Change your Destiny
●
The Grace of Giving - 1
●
The 7 Spirits of God: Spirit of Knowledge
●
Anxious Waiting
●
You Can Be God's Next Deliverer
➤