Daily Manna
Change your Destiny
Friday, 12th of August 2022
177
111
1744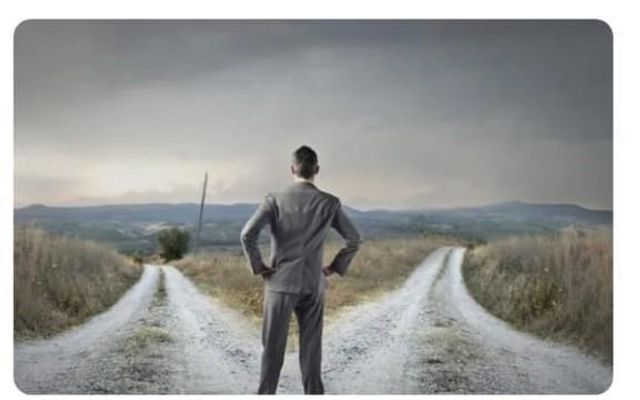 For we are God's [own] handiwork (His workmanship), recreated in Christ Jesus, [born anew] that we may do those good works which God predestined (planned beforehand) for us [taking paths which He prepared ahead of time], that we should walk in them [living the good life which He prearranged and made ready for us to live]. Ephesians 2:10 (Amplified)

Carefully notice the phrases, God predestined, planned beforehand, prepared ahead of time.

Zacchaeus desired to see the Lord Jesus Christ face to face, and so he ran ahead and climbed a sycamore tree for the Lord was going to pass that way. When Jesus came to the place, He looked up and said to him, "Zacchaeus, make haste and come down, for today I must stay at your house. (Luke 19:4-5)

You see, the Lord knew that one day Zacchaeus would desire to see him, and so he prepared the sycamore tree much ahead of time – probably even before Zacchaeus was born.

There are two words used to describe the future.

"Fate" describes predicted events that will happen whether you like it or not; it refers to your lot in life. There is no way to change it. This is what many world philosophies teach their followers.

"Destiny" means God's plan for your best life. Although preplanned, you may choose to follow your destiny or deviate from it.

The Bible does not teach fate. Think about it. If we had no influence over any of the events of our lives, why would God give us instructions on how to prosper and live a great life? If our lives were predetermined, those instructions would be unnecessary.

Prayer then would be a fruitless exercise if the Bible taught fate. However, Lord Jesus taught that the prayer of faith could move every mountain in life — perhaps not in the way we want it moved or even to the place we wish it were moved, but it will be moved! God will enable us to get over or around the mountain!

Now Jabez was more honourable than his brothers, and his mother called his name Jabez, saying, "Because I bore him in pain." And Jabez called on the God of Israel saying, "Oh, that You would bless me indeed, and enlarge my territory, that Your hand would be with me, and that You would keep me from evil, that I may not cause pain!" So God granted him what he requested. (1 Chronicles 4:9-10)

Jabez began his life in a pitiable condition. He was a source of sorrow to his mother. He began his life with a stigma. His future did not look bright. He was living a pathetic and miserable life. But he decided that he was not going to spend the rest of his life in this pitiable condition. He wanted a better and blessed life. He wanted to change his destiny, and so he prayed, and God changed His destiny.

God has prepared a prophetic destiny for each one of us (Ephesians 2:10), and if we take His paths, we will live our best life. However, if we stray from those God-ordained paths, He can still lead us out of any and every mess we have created – the only thing is we will have delayed His plans for our life.

The Lord knows us better than we know ourselves; why not stick with His plans? Keep your ears open, and He will lead you from faith to faith and from glory to glory.
Prayer
Any problem that the enemy is using to slow down my progress, success and testimonies, be cut off in the name of Jesus. Any problem that the enemy is using to stagnate my life and destiny be uprooted in the name of Jesus.
Most Read
●
Unforgiveness
●
Red Alert
●
Finding Freedom in His Perfect Love
●
Don't Compromise Your Faith
●
Don't Lie Buried in the Grave of the Past
●
Don't Die Twice
●
Seasons of Pruning- 3
➤