Daily Manna
Have You Felt Betrayed
Wednesday, 24th of May 2023
176
114
1003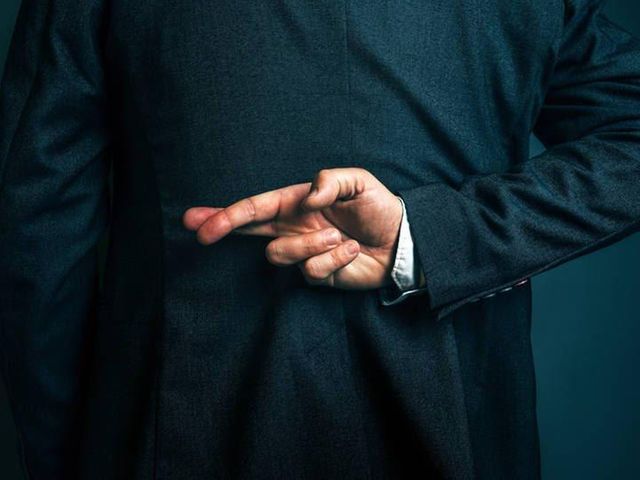 For it is not an enemy who reproaches me;
Nor is it one who hates me who has exalted himself against me;
Then I could hide from him.
But it was you, a man my equal,
My companion and my acquaintance.
We took sweet counsel together,
And walked to the house of God in the throng. (Psalm 55:12-14)
These words are a messianic prophecy relating to the betrayal of Lord Jesus by Judas Iscariot.
But it is not only Judas that betrayed Jesus. It was also his disciples, they ran away out of fear for their own lives. Peter, one of Jesus' closest people even flatly denied having anything to do with Jesus. The deep hurt Jesus must have endured, the pain, the loneliness, is hard to imagine.
Most of us have gone through similar situations. Betrayal by someone very close makes it even more painful. When this happens, we want to rise up to defend our rights, our view point. We fight hard to get even. Sometimes, we just break up on the inside in silence.
Through Jesus our perfect example, we can learn a proper model on how to handle betrayal. Following are the principles from the teachings of Jesus to overcome betrayal.
Above all else, guard your heart, for it affects everything you do (Proverbs 4:23 )(NLT)
Betrayal not only hurts your feelings, it goes directly to your heart, the seat of all your emotions. If you do not respond correctly to betrayal, your heart will harden towards other people and ultimately towards the Lord. The goal of betrayal is to poison your heart and you must guard against it.
If you forgive those who sin against you, your heavenly Father will forgive you. But if you refuse to forgive others, your Father will not forgive your sins. (Matthew 6:14-15 )(NLT)
Forgiveness is an act of faith. If you don't forgive, you will not be able to enjoy the forgiveness that Jesus has so freely given you! The word "forgiveness" in New Testament Greek means to "let go". Let go and move on.
Prayer
1.Each prayer point must be prayed at least for 2 minutes and more
2.Also, use these prayer points on the days you are not fasting
Personal Spiritual Growth
Father, in the name of Jesus, I pray that out of Your glorious riches You may strengthen me with power through Your Spirit in my inner being, so that Christ would dwell in my heart through faith.
Father, I pray that I would be rooted and established in Your love which surpasses knowledge. In Jesus' name.
Father, I pray that I would be filled to the measure of all the fullness of God. In Jesus' name.
(Based on Ephesians 3)

Fire of the Holy Spirit fall afresh upon me and my family members in the name of Jesus. O Lord, let your fire burn all that is not holy in my life, in my family in the name of Jesus.
Whosoever looks to me for help will not be disappointed. I shall have more than enough to satisfy my needs and plenty to give to others in need. I am a lender and never a borrower. In Jesus' name.
Father, I pray for Pastor Michael, his family members, staff and team members to walk in supernatural wisdom, understanding, counsel might, knowledge, and fear of the Lord (Isaiah 11:2-3)
Father, let Your righteousness fill our nation. Let all the forces of darkness and destruction against our nation be destroyed. Let there be peace and prosperity in every city and state of our nation. In Jesus' name.
Most Read
●
How to be on Time to Church Sunday Morning
●
Gossip Ruins Relationships
●
No More Stagnation
●
Living with Eternity in Mind
●
Facing the Opposition
●
Gods Mirror
●
Get Wise
➤