Bible Commentary
Chapter 19
Book / 8 / 2252 chapter - 19
161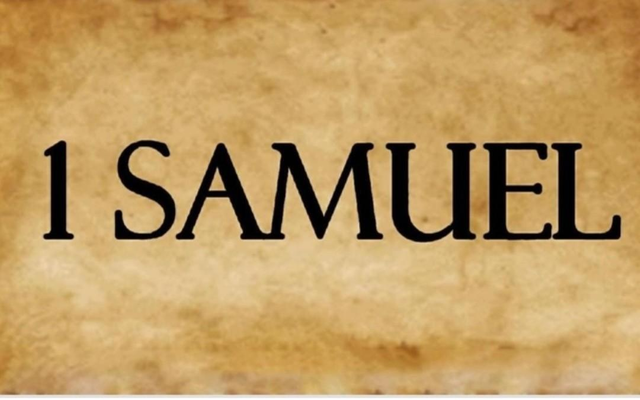 Saul also sent messengers to David's house to watch him and to kill him in the morning. And Michal, David's wife, told him, saying, "If you do not save your life tonight, tomorrow you will be killed." (1 Samuel 19:11)

Michal, David's wife warned David to escape from the place he was in otherwise he would be killed. David heeded the warning and escaped with his life. Sometimes men are so hard-headed that they never hear how God might warn them through their wives. If David had ignored this warning because he didn't like the source, he might have ended up dead.
And Michal took an image and laid it in the bed, put a cover of goats' hair for his head, and covered it with clothes. 14 So when Saul sent messengers to take David, she said, "He is sick." (1 Samuel 19:13)
Michal took an image and laid it in bed as if David was lying in bed. The image was a teraphim, a figurine used as a household idol or as fertility and good luck charm. In ancient Israel, teraphim were intended as helps in worshipping the true God. Sadly, they didn't think of the teraphim as other gods but as representing the God of Israel.
So David fled and escaped, and went to Samuel at Ramah, and told him all that Saul had done to him. And he and Samuel went and stayed in Naioth. (1 Samuel 19:18)
David remained connected to Samuel all through his reign. When Saul was after his life, he ran to Samuel, and remained under his covering for safety.
This was prophetic covering. If David had no regard for the prophet of his life, his life and destiny would have been aborted before the time appointed. Your destiny will not be aborted, in Jesus' Name!
Identify who your pastor, or prophet is. No one appoints a pastor or prophet over himself. God gives a pastor or prophet over your life. 
And I will give you pastors according to mine heart, which shall feed you with knowledge and understanding. (Jeremiah 3:15)
God directs you to a church or reveals to you who your prophet is. Then you identify him and stay connected to God's instruction to you through that person.
A prophet whose instruction you do not value will never profit you. The anointing or mantle he carries will never profit you.
➤