Bible Commentary
Chapter 4
Book / 13 / 2141 chapter - 4
233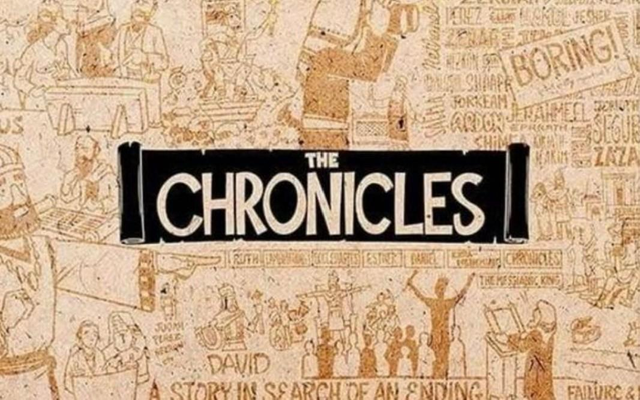 Solomon also made a bronze altar 30 feet long, 30 feet wide, and 15 feet high. (2 Chronicles 4:1)
The literal translation of the Hebrew word for the altar, which means "killing-place," is "place of sacrifice." This was the location of the ritual sacrifices. Our altar, or "killing place," is the cross, where Jesus died for our sins and where we must follow His example by dying to ourselves and living for Jesus. 
This altar was twice as large (30 feet long, 30 feet wide) as the altar originally built for the tabernacle (Exodus 27:1-2).
2 Then he cast a great round basin, 15 feet across from rim to rim, called the Sea. It was 7 1⁄2 feet deep and about 45 feet in circumference. 3 It was encircled just below its rim by two rows of figures that resembled oxen. There were about six oxen per foot all the way around, and they were cast as part of the basin.  (2 Chronicles 4:2-3)
Priests who did not wash to make themselves clean would die (Exodus 30:20). This large pool of water was set upon twelve sculptured oxen. "Prefiguring, say some, the twelve apostles, who carried the water of life all the world over. 
He then cast ten gold lampstands according to the specifications that had been given, and he put them in the Temple. Five were placed against the south wall, and five were placed against the north wall. 8 He also built ten tables and placed them in the Temple, five along the south wall and five along the north wall. (2 Chronicles 4:7-8)
The work of the temple required lampstands for light and tables to hold the showbread, the bread that represented the continual fellowship of Israel with God. Notably, the old tabernacle had one lampstand and one table. The temple fittingly displayed a greater light and a greater dynamic of fellowship and community.
Then Huram made the pots and the shovels and the bowls. So Huram finished doing the work that he was to do for King Solomon for the house of God: (2 Chronicles 4:11)
Huram was the most skilled artisan in the area, although he was only partially Israelite and partially Gentile. Solomon put him to work to complete all of his tasks, including the intricate artistic work on the temple.
➤