Bible Commentary
Chapter 21
Book / 13 / 2172 chapter - 21
180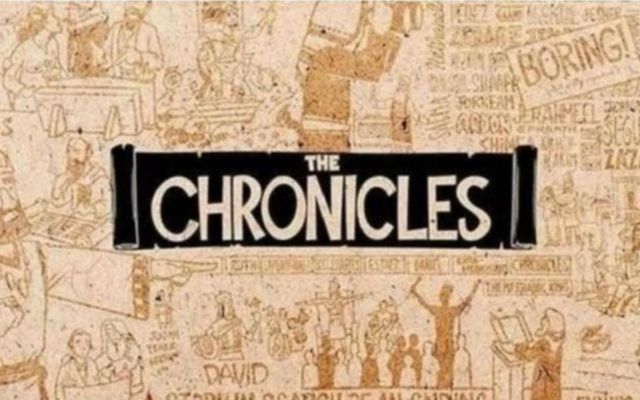 When Jehoram had ascended to the kingship of his father, he strengthened himself and slew all his brethren with the sword and also some of Israel's princes.
(2 Chronicles 21:4)
They had been given charge of various cities and could have been a threat. Of course, this was still murder. His wife, Athaliah, may have influenced him. She later committed a similar crime. (Read 2 Chronicles 22:10)
And he walked in the way of the kings of Israel, just as the house of Ahab had done, for he had the daughter of Ahab as a wife; and he did evil in the sight of the Lord.
(2 Chronicles 21:6)
Jehoram was the son of a righteous king, but he, too, like his father Jehoshaphat, made wrong alliances. He was married to the daughter of Ahab 
How did Prophet Elijah send a letter to King Jehoram if he had already been taken to heaven?
And a letter came to him from Elijah the prophet, saying,
Thus says the Lord God of your father David: (2 Chronicles 21:12)

If Elijah was taken to heaven during the reign of Jehoshaphat, then how could he send a letter to Jehoram, who was the king after Jehoshaphat? This is the question many ask:
There is a very good chance that Elijah prophetically penned the letter to Jehoram before ascending to heaven and then either gave it to Elisha or entrusted it to another person to deliver it on his behalf. At the end of the day, Elijah was a prophet. It would not have been difficult for God to have provided him with the words to write in advance.
In Jehoram's days, the Edomites revolted against the rule of Judah and set up for themselves a king. (2 Chronicles 21:8)
Their nation had apparently been occupied by Jehoshaphat (1 Kings 22:47, 2 Chronicles 20:36)
He was thirty-two years old when he became king. He reigned in Jerusalem for eight years and, to no one's sorrow, departed. (2 Chronicles 21:20)
In the Bible are recorded many births and many deaths. Many men died surrounded by loving family and friends. There was much weeping and mourning. First Samuel 25:1 says, "And Samuel died, and all the Israelites were gathered together, and lamented him, and buried him in his house at Ramah." And I Samuel 28:3 says, "Now Samuel was dead, and all Israel had lamented him..." "And all Israel had lamented him..." 
What a great contrast we see here in our text, which records the death of King Jehoram. None lamented him. Nobody cared for him while he lived, and nobody missed him when he died. "Thirty and two years old was he when he began to reign, and he reigned in Jerusalem eight years, and departed without being desired" (II Chron. 21:20). In modern vernacular, some would say, "Good riddance to bad rubbish!" The people of Judah were glad to get rid of him. His was a life utterly wasted.
➤