Bible Commentary
Chapter 1
Book / 44 / 476 chapter - 1
1203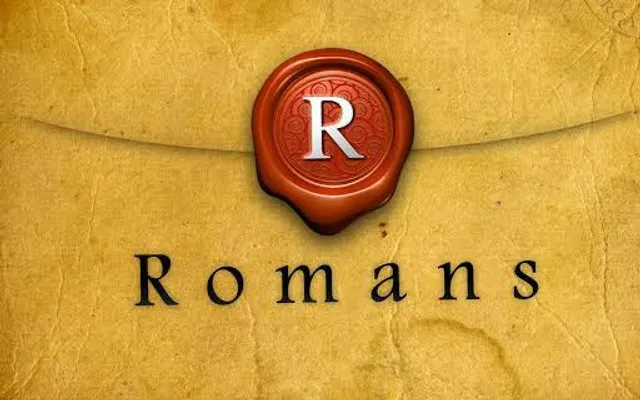 Paul, a bondservant of Jesus Christ, called to be an apostle, separated to the gospel of God 2 which He promised before through His prophets in the Holy Scriptures, 3 concerning His Son Jesus Christ our Lord, who was born of the seed of David according to the flesh (Romans 1:1-3)
In the early days, a writer of a letter would often identify himself by name while writing the letter. There would have been many people by the name of Paul in those days and so to further strengthen the authenticity of the letter, Paul furnished his credentials.
Paul's credentials are as follows
1. He was a bondservant of Jesus Christ
The word 'bondservant' literally means 'slave'. Paul literally and willingly enslaved himself to Christ and his cause.
2. He was an apostle
The word 'apostle' means 'one who is sent by authority with a commission' 
3.Separated to the gospel of God 
Paul was a preacher of the Gospel. The Gospel  literally means 'good news'
The message that Christ died for our sins, was buried and rose again, and now is able to save all who trust Him (1 Corinthians 15:1–4).
4. He was an apostle to the gentiles
It is through Him that we have received grace (God's unmerited favor) and [our] apostleship to promote obedience to the faith and make disciples for His name's sake among all the nations,
The word missionary is the Latin word for "apostle—one who is sent."
and declared to be the Son of God with power according to the Spirit of holiness, by the resurrection from the dead. (Romans 1:4)
The Holy Spirit is referred to here as the 'Spirit of holiness'
God wants and instructs us to be holy (see 1 Peter 1:15–16). However, the Lord would never tell us to be holy without empowering us with the help we need to make us that way. An unholy spirit could never make us holy. So God sends His Spirit of holiness into our hearts to do a complete and thorough work in us.
So to grow in holiness, all we need to do is fellowship with the Holy Spirit and make sure we are filled with His Spirit daily. Holiness is not something that you and I do. It is His work in us.
Next
➤