Bible Commentary
Chapter 1
Book / 8 / 2233 chapter - 1
191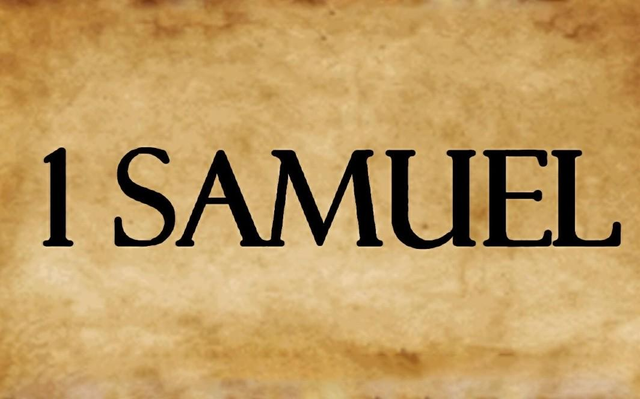 And he had two wives: the name of one was Hannah, and the name of the other Peninnah. Peninnah had children, but Hannah had no children. (1 Samuel 1:2)
Elkanah…. had two wives: In ancient times, it was common practice to have multiple spouses. However, the practice of polygamy is never portrayed in a positive manner in the Bible. In the Bible, polygamous families almost always display characteristics of strife and conflict.
This man went up from his city yearly to worship and sacrifice to the Lord of hosts in Shiloh. Also the two sons of Eli, Hophni and Phinehas, the priests of the Lord, were there. (1 Samuel 1:3)
These priests are called out by name because of the infamous reputation they had. (1 Samuel 2:17, 24). Their mention in this context demonstrates, by comparison, how righteous Elkanah was. Even though the priests were wicked, he still offered sacrifices to the LORD. It did not stop him from serving the LORD.
Just because someone is playing games in church should not stop us from serving the Lord with zeal. 
But to Hannah, he would give a double portion, for he loved Hannah, although the Lord had closed her womb. (1 Samuel 1:5)
The world's economic system says work hard, be smart, and you'll be rewarded. It's all up to you. Love is the key to the double portion. Elkanah loved Hannah, although the Lord had closed her womb. True love is not because of but in spite of.
So it was, year by year, when she went up to the house of the Lord, that she provoked her; therefore, she wept and did not eat. (1 Samuel 1:7)
She would fast whenever she went to the house of the Lord. A prophet was born through fasting and prayer.
Then she made a vow and said, "O Lord of hosts, if You will indeed look on the affliction of Your maidservant and remember me, and not forget Your maidservant, but will give Your maidservant a male child, then I will give him to the Lord all the days of his life, and no razor shall come upon his head." (1 Samuel 1:11)

Hannah made a vow to the Lord that if He gave her a son, she would dedicate him back to the Lord and keep the Nazirite vow. According to Numbers 6, a man dedicated to the Lord as a Nazirite must abstain from fermented drink, not cut their hair, and not go near a dead body.
After Hannah became pregnant and gave birth to Samuel, she remembered her vow and offered Samuel to the Lord. I find this remarkable, considering she had waited so long for a son. She gave sacrificially to the Lord. All throughout the Bible, people gave to the Lord what mattered to them the most.
Now Hannah spoke in her heart; only her lips moved (1 Samuel 1:13)

Apostle Paul wrote saying, "For if I pray in a tongue, my spirit prays, but my understanding is unfruitful. What is the conclusion then? I will pray with the spirit, and I will also pray with the understanding. I will sing with the spirit, and I will also sing with the understanding. (1 Corinthians 14:14-15) 
When praying in tongues, our hearts must speak while our lips and tongue move. 
So it came to pass in the process of time that Hannah conceived and bore a son, and called his name Samuel, saying, "Because I have asked for him from the Lord." (1 Samuel 1:20)
It did not occur immediately. Hannah had reason enough to be disheartened, but when the promise of God was spoken she did not lose faith in the promise, even when it took some time. She is a great example of those who through faith and patience inherit the promises of God (Hebrews 6:12).
Next
➤