Bible Commentary
Chapter 30
Book / 8 / 2279 chapter - 30
162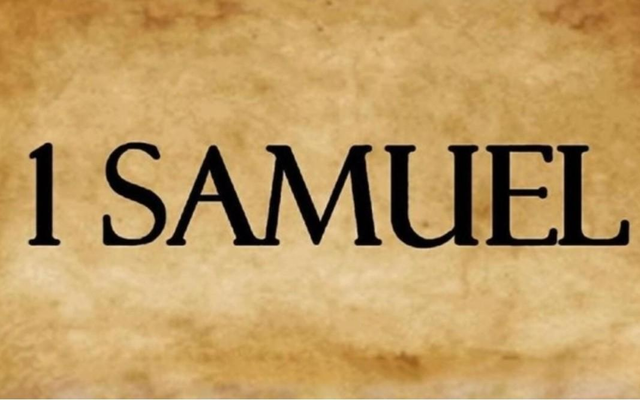 Now David was greatly distressed, for the people spoke of stoning him, because the soul of all the people was grieved, every man for his sons and his daughters. But David strengthened himself in the Lord his God. (1 Samuel 30:6)

The Bible does not say that David was merely distressed; it says that he was "greatly distressed." because his own spoke of stoning him. This is because they, too, were grieved because their sons and daughters were carried away by the Amalekites. However, David strengthened himself in the Lord. The key is to maintain the right attitude towards God when everything around you seems to go wrong.
So David inquired of the Lord, saying, "Shall I pursue this troop? Shall I overtake them?" And He answered him, "Pursue, for you shall surely overtake them and without fail recover all." (1 Samuel 30:8)
Dr. Benson Idahosa, a great man of God from Nigeria, once said, "If you want God to keep anointing you today and increase the anointing on you continually, you must pray as hard as you did when you had nothing."
Even in his sorrow, David did not make decisions fueled by emotions but consulted the Lord. It was through prayer that David moved into the mode of total recovery. While in prayer, God not only confirmed what David was to do but also gave him the assurance of victory. 
25
"So I will restore to you the years that the swarming locust has eaten,
The crawling locust,
The consuming locust,
And the chewing locust,
My great army, which I sent among you.
26
You shall eat in plenty and be satisfied,
And praise the name of the Lord your God,
Who has dealt wondrously with you;
And My people shall never be put to shame. (Joel 2:25-26)
The promise of restoration is tied to the principle of prayer. In fact, the Lord said, "pray" three times in Joel chapter 2 before He promised to restore the years, to pour out His Spirit's blessing on the people, and to drive out the enemy.
And when he had brought him down, there they were, spread out over all the land, eating and drinking and dancing, because of all the great spoil which they had taken from the land of the Philistines and from the land of Judah. (1 Samuel 30:16)
Scripture says that David came upon his enemies while they were eating, drinking, and dancing. They were unprepared, not knowing that David and his army were about to show up. Often, sadly, the enemy comes upon God's children when they are unaware. 
Victory or success should not make us complacent and dull. We must always be prepared by being watchful and ready to penetrate the enemy's camp and recover all that has been stolen from us.
Then David attacked them from twilight until the evening of the next day. (1 Samuel 30:17)

Sometimes, one hour of prayer will not do. You have to pray until you see something, until you experience something. 
Daniel prayed for 21 days before he got his answer, and you may need to pray for a season too, but never forget that breakthrough will come to you as you are committed to pray. Luke 18:7-8 says, "And shall not God avenge his own elect, which cry day and night unto him, though he bear long with them? I tell you that he will avenge them speedily."
Now when David came to Ziklag, he sent some of the spoil to the elders of Judah, to his friends, saying, "Here is a present for you from the spoil of the enemies of the LORD" (1 Samuel 30:26)
David obviously knew that a supernatural law is activated by giving, for, in Psalm 112, he wrote about activating God's blessing:
He has dispersed abroad,
He has given to the poor;
His righteousness endures forever;
His horn will be exalted with honour. (Psalm 112:9)
Also, David, by sending an offering to the elders, built relationships.
Previous
➤