Dream Dictionary
7 (Seven)
2654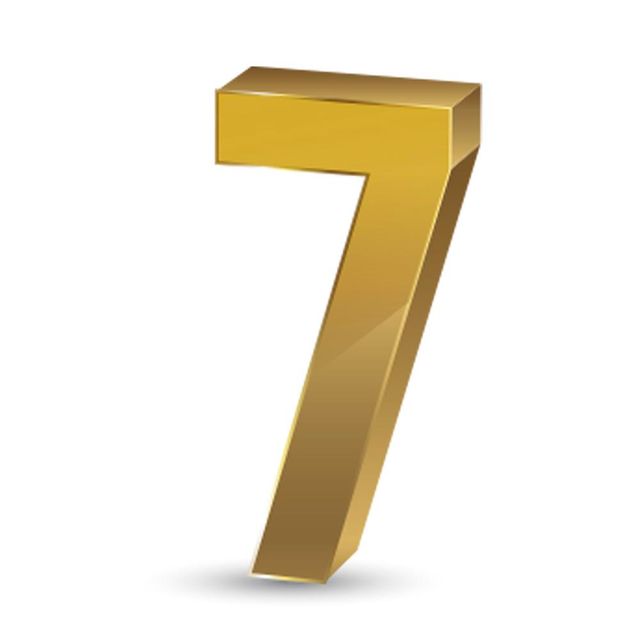 And seven priests shall bear seven trumpets of rams' horns before the ark. But the seventh day you shall march around the city seven times, and the priests shall blow the trumpets. (Joshua 6:4) We all know what happened later. The walls of Jericho fell flat and the Israelites entered Canaan land.

Seven is the number of finished work.

Revelation, the last book of the Bible that completes the word of God contains more sevens than any of the other books. There are seven churches, seven seals, seven trumpets, seven personages, seven vials, seven woes, and seven new things.

In just one verse in Isaiah 11:2, the Holy Spirit rested on Jesus in seven distinct ways: Spirit of God, wisdom, understanding, counsel, power, knowledge, and fear of God. Our desire should be that the Holy Spirit will rest within us in the same seven ways.

Seven is also the number of maturity and perfection.

From the cross Jesus spoke seven sayings

"Father, forgive them for they know not what they do." Luke 23:34

"Today you will be with Me in Paradise." Luke 23:43

"Woman, behold your son." John 19:26

"My God, My God, why have You forsaken Me?" Matthew 27:46

"I thirst!" John 19:28

"It is finished!" John 19:30

"Into Your hands I commit My spirit." Luke 23:46

Many times seven is important as a symbol rather than as an actual number. Whenever you read seven, it does not always literally mean seven things or seven occurrences. It is symbolic of the whole or the completion or the ideal situation or the perfect picture of things. Seven constitutes a complete cycle.
➤