Bible Commentary
Chapter 1
Book / 6 / 485 chapter - 1
1219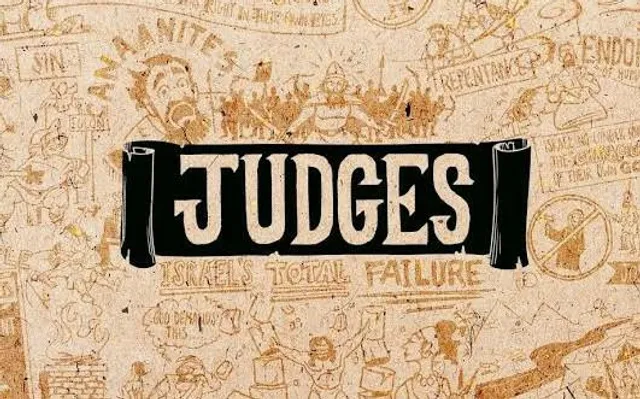 And Adoni-Bezek said, "Seventy kings with their thumbs and big toes cut off used to gather scraps under my table; as I have done, so God has repaid me." Then they brought him to Jerusalem, and there he died. (Judges 1:7)
Adoni-Bezek, the meaning of this name means 'Lord of Bezek'
Adoni-Bezek, had cut off the large toes and thumbs of kings he conquered to render them harmless as warriors, presumably so they could no longer wield weapons or run. As you sow you shall reap is the principle here
Then Caleb said, "Whoever attacks Kirjath Sepher and takes it, to him I will give my daughter Achsah as wife." And Othniel the son of Kenaz, Caleb's younger brother, took it; so he gave him his daughter Achsah as wife. (Judges 1:12-13)
Though Caleb was eighty-five years of age, he had absolute faith in the promises of God. He was a good man of strong character.
He had a daughter name Achsah, who was given in marriage to a man called Othniel.
Now it happened, when she (Achsah) came to him, that she urged him to ask her father for a field. And she dismounted from her donkey, and Caleb said to her, "What do you wish?"  So she said to him, "Give me a blessing. (Judges 1:14-15)
As a new bride, Achsah came back to her father to ask for his spiritual blessing on her life and marriage. She knew she needed God's blessing on her life. She first urged her husband to ask her father for a blessing but then since he was silent, she boldly asked her father for a blessing.
This tells me that as a daughter, she had a wonderful relationship with her father. It was this close relationship with her father that gave her confidence to ask her father for a blessing. She had confidence that if she asked her father, he would not refuse her.
This is a wonderful lesson in prayer.
Now this is the confidence that we have in Him,
that if we ask anything according to His will, He hears us. And if we know that He hears us, whatever we ask, we know that we have the petitions that we have asked of Him. (1 John 5:14-15)
Confidence in prayer comes out of a daily relationship with the Lord. Confidence will make us bold in our asking. A relationship with the Lord will also ensure that we will never ask anything that displeases Him. This is the secret to answered prayer. Achsah's marriage and home was blessed and so will yours and mine too when we put these principles into practice.
Deliverance
for the Canaanites were determined to dwell in that land. (Judges 1:27)
and the Amorites were determined to dwell in Mount Here (Judges 1:35)
Just as the Canaanites were determined to dwell in the land so also the spirits of darkness are determined to stay inside a particular person. Some spirits are stubborn and are determined to stay.
This is when you need to bring in the heavy artillery of prayer and fasting. Lord Jesus said, "However, this kind does not go out except by prayer and fasting." (Matthew 17:21)
And the Amorites forced the children of Dan into the mountains, for they would not allow them to come down to the valley. (Judges 1:34)
There are some spirits that do not allow you to enter into certain territories. There are places that are closed to you.
Next
➤